For your personal Body Art session
Marina encourages you to bring your own inspiration,
something that is meaningful and important to you.
It can be an idea, an image, a dream, a piece of poetry, a personal item.
The session starts with a discussion of the idea,
then continues with painting and applying body jewelry,
and finishes with a professional photo shooting.
Some ideas involve creating a headpiece matching the body art.
The session takes place in the comfort of your home or in Marina's studio.​​​​​​​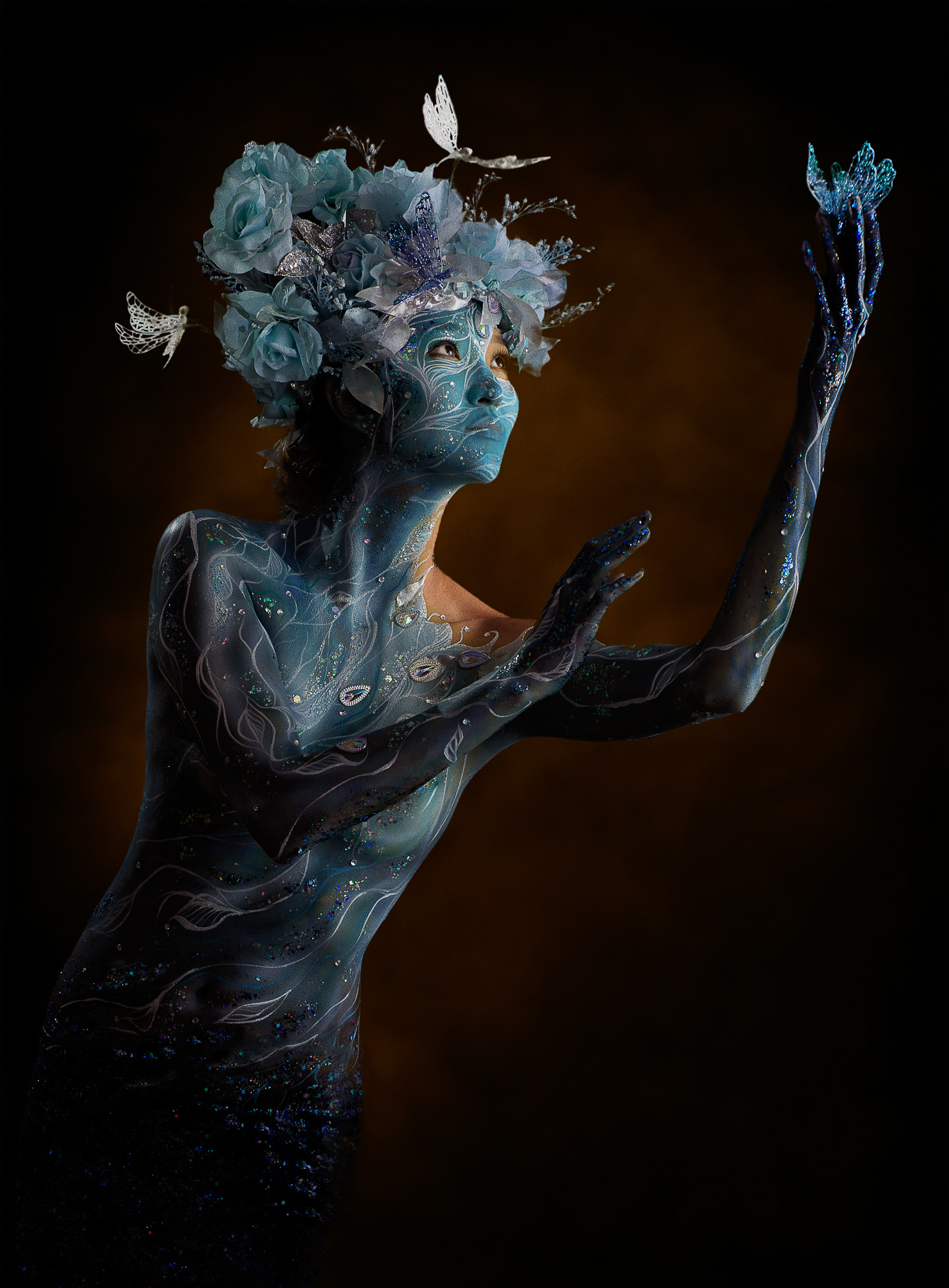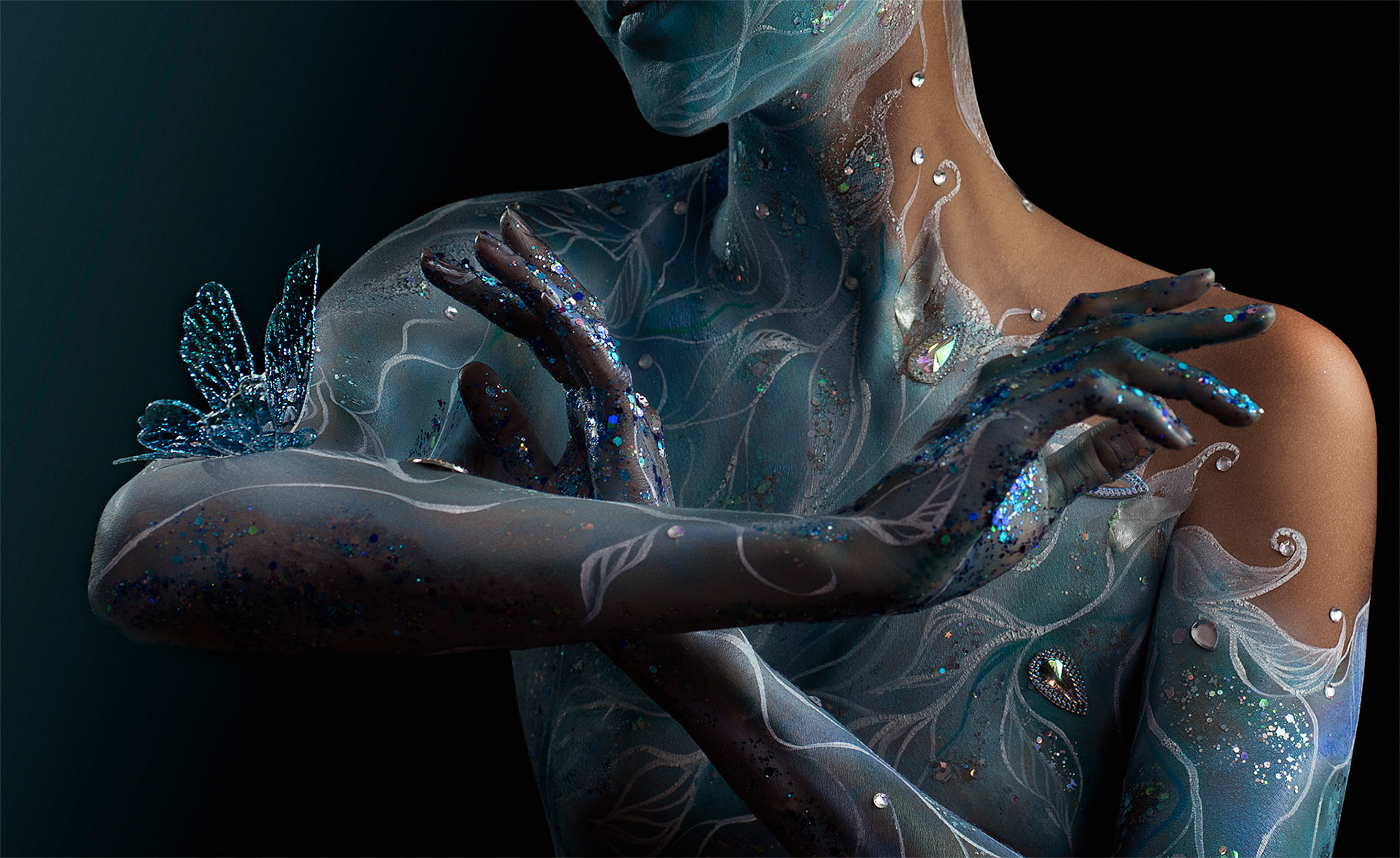 Inspiration: "Fairy" is the translation of the client's name.
"I was so surprised when I got to put this magical fairy headpiece on! How incredible to instantly connect and feel the person's aura and guess their inner association with magic without even knowing their story!

Marina, you've got some mad intuition! Thank you for this beauty!"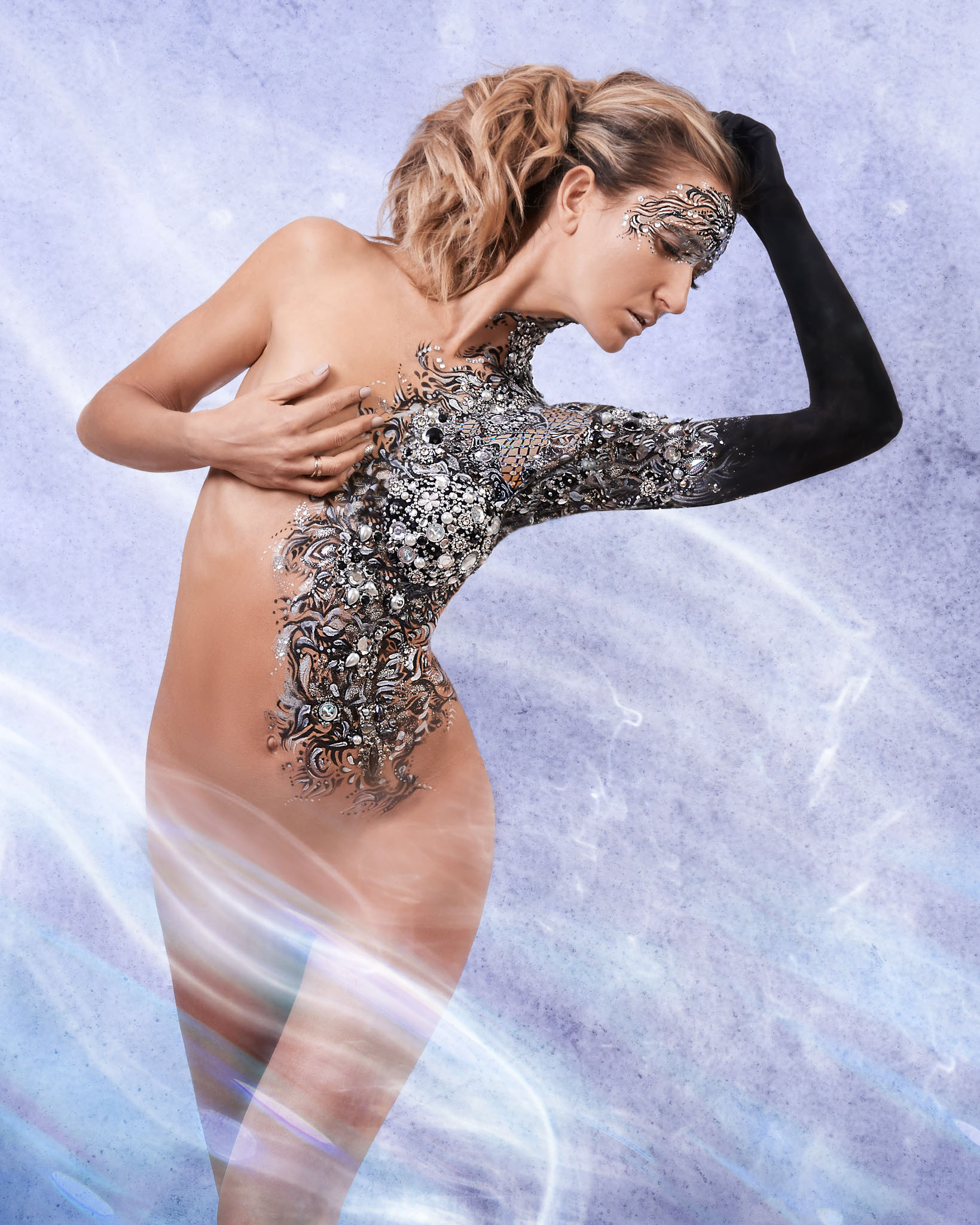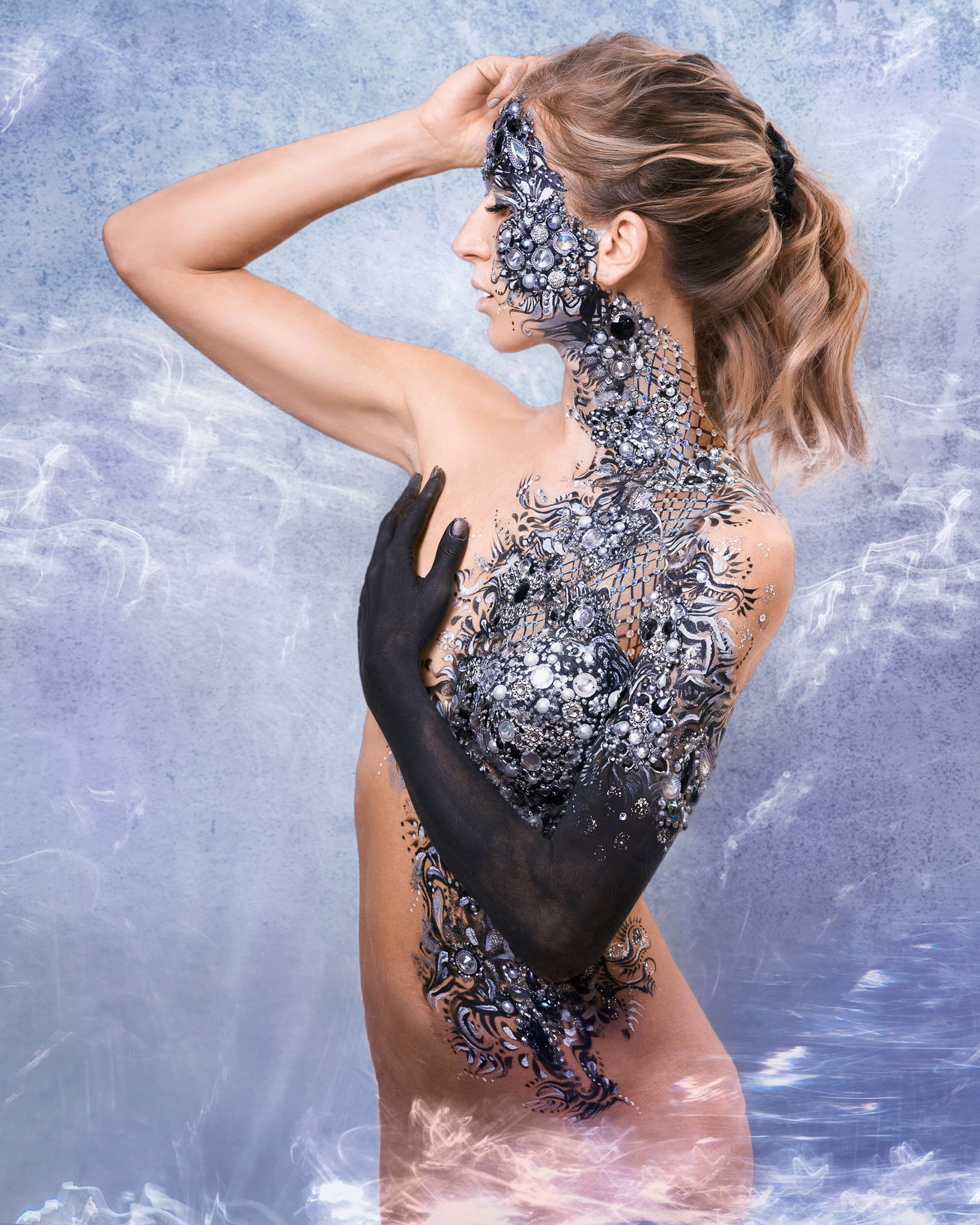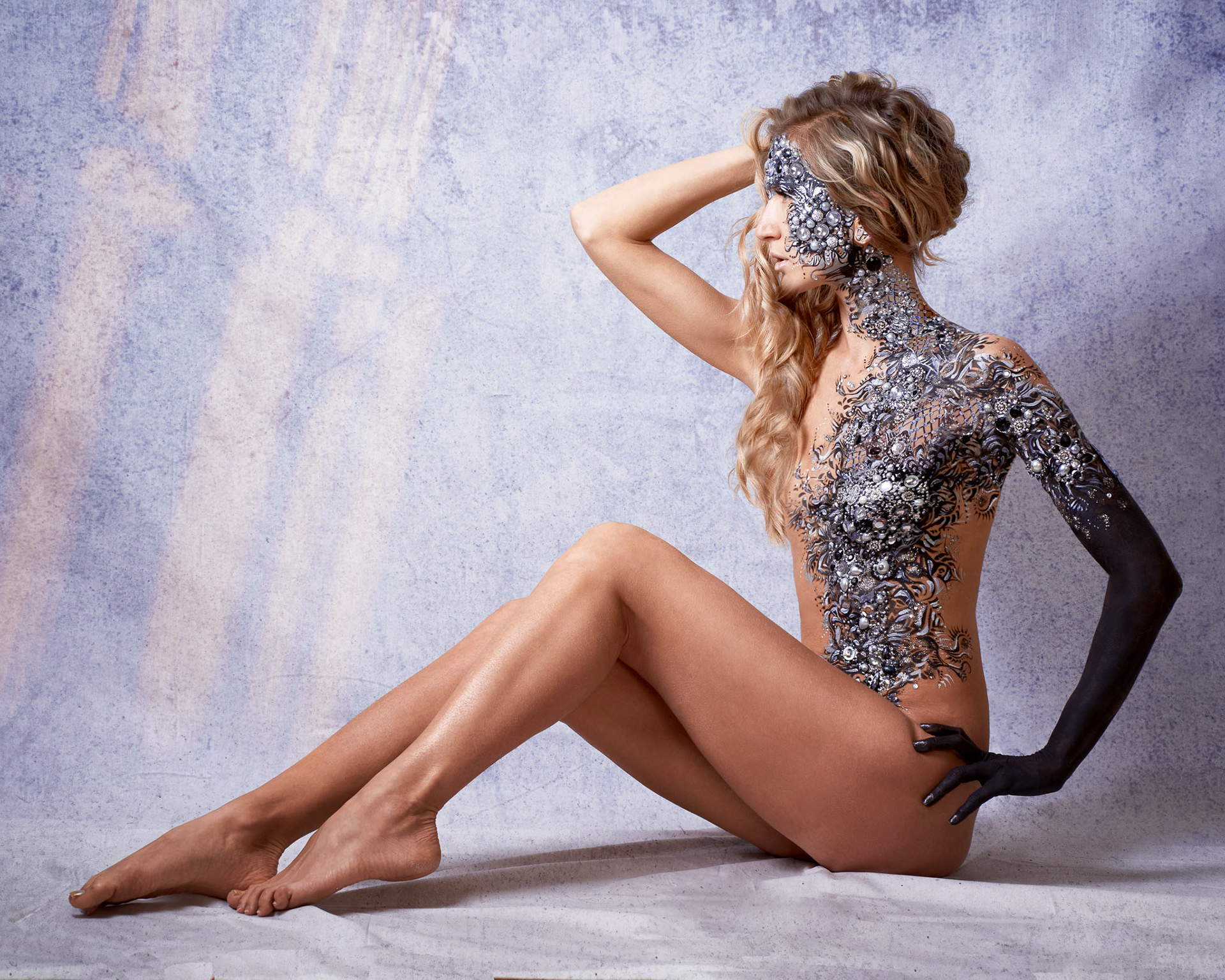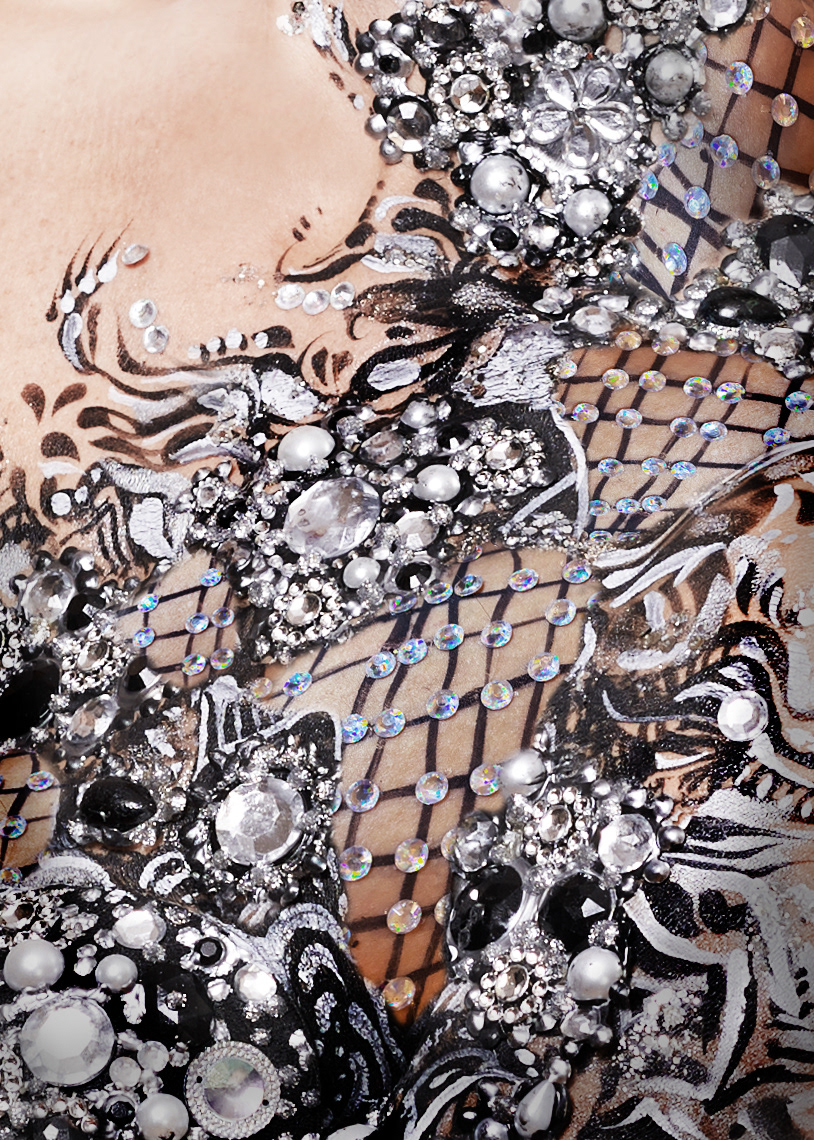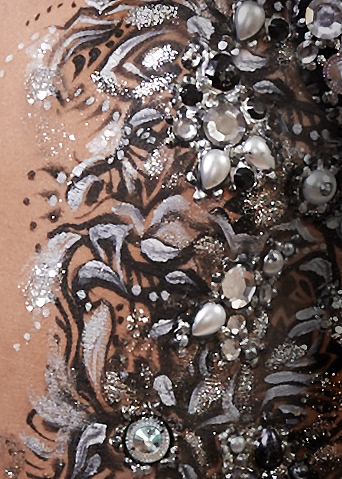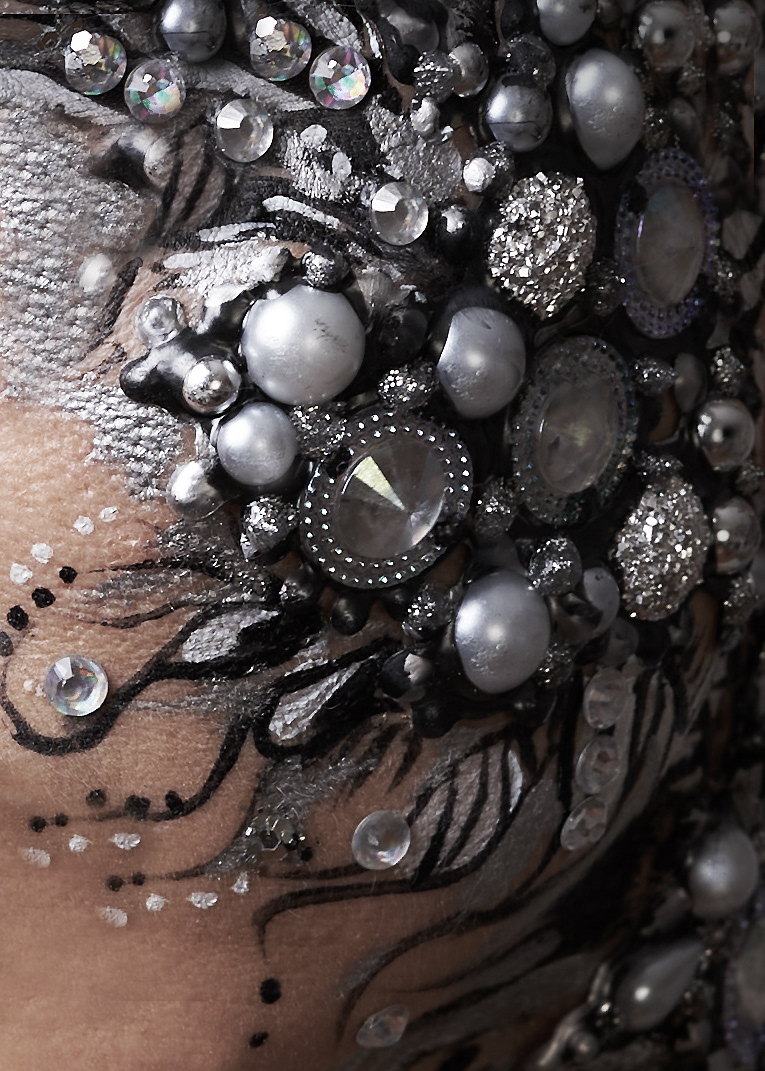 "I feel fine and comfortable with myself, but not because I'm beautiful."
-- Monica Bellucci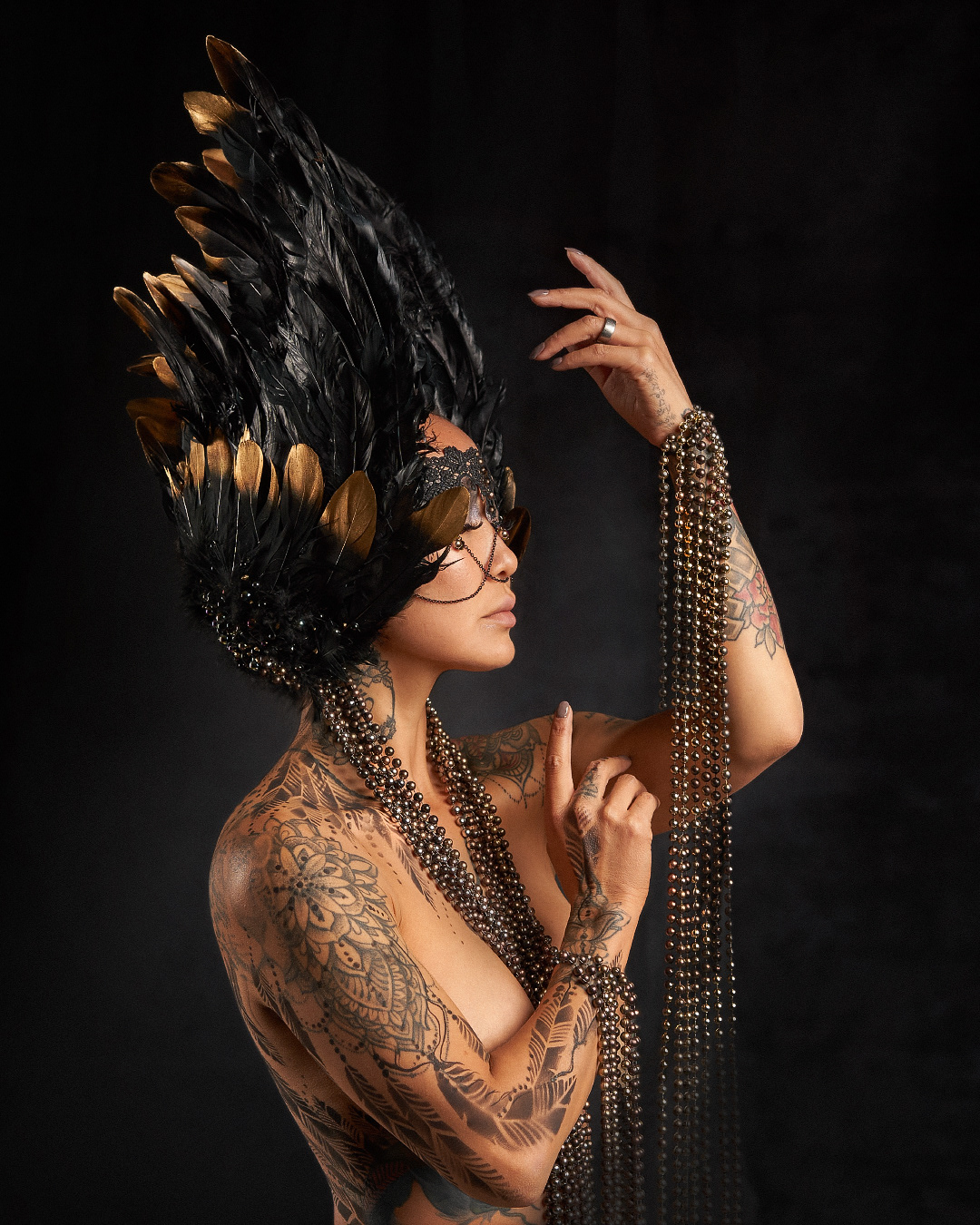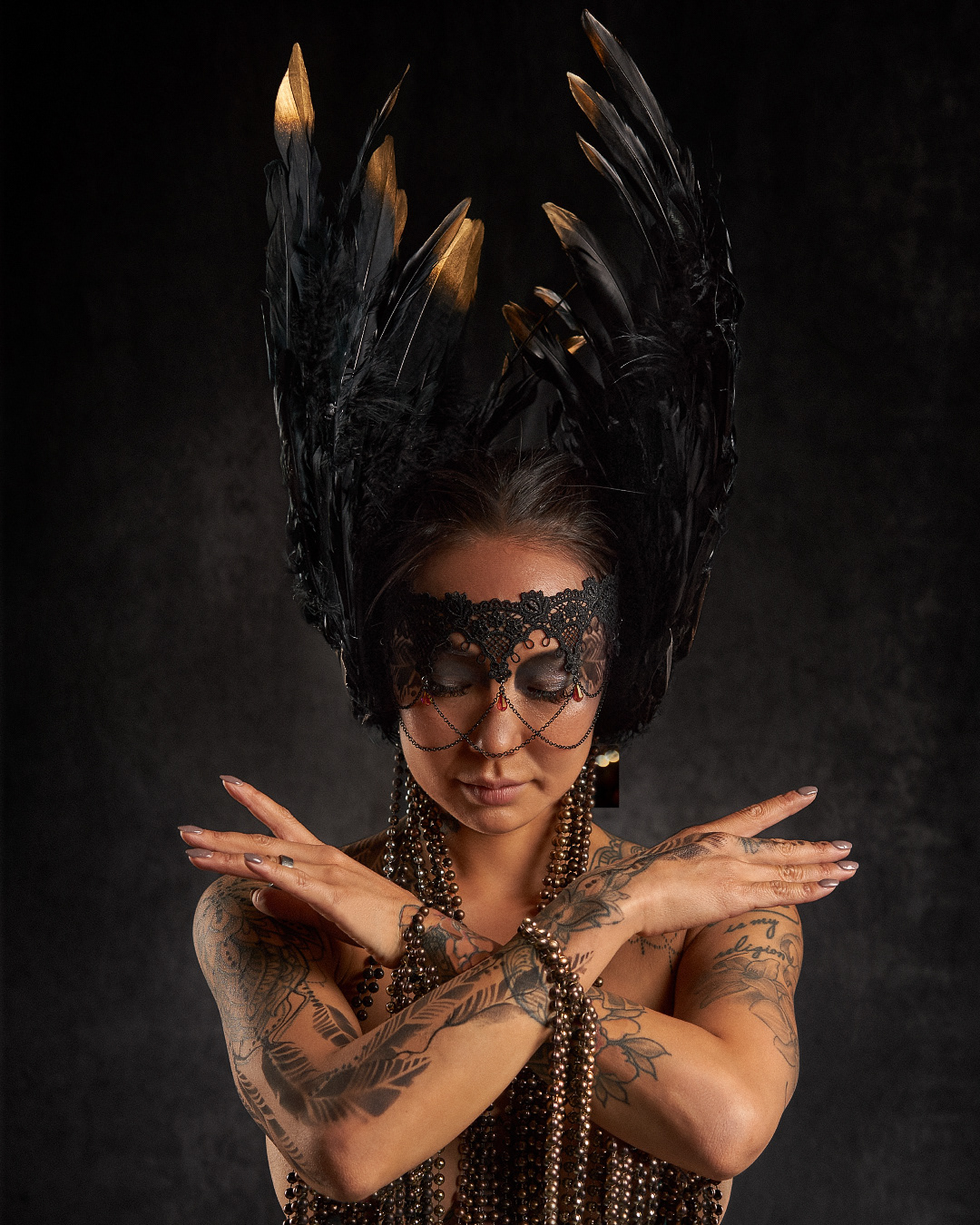 Presenting you Hentica, Goddess of independence and strength.
She needed a magical headdress on her head and art covering for her body to perform above the clouds.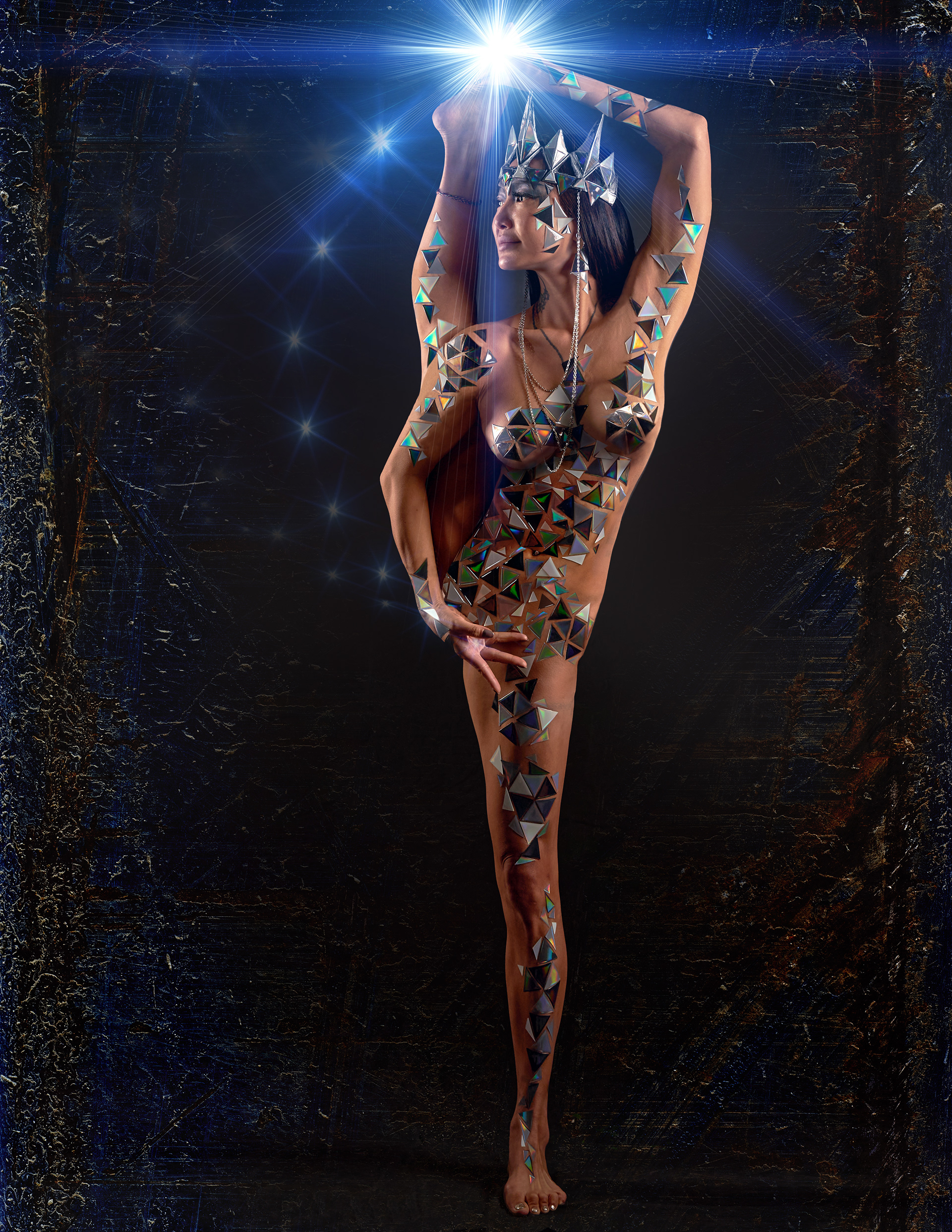 Her inner light is a life giving source of energy. The light moves through her body and exists through her crown into divinity. The escaping light is converted into luminous refracting prisms.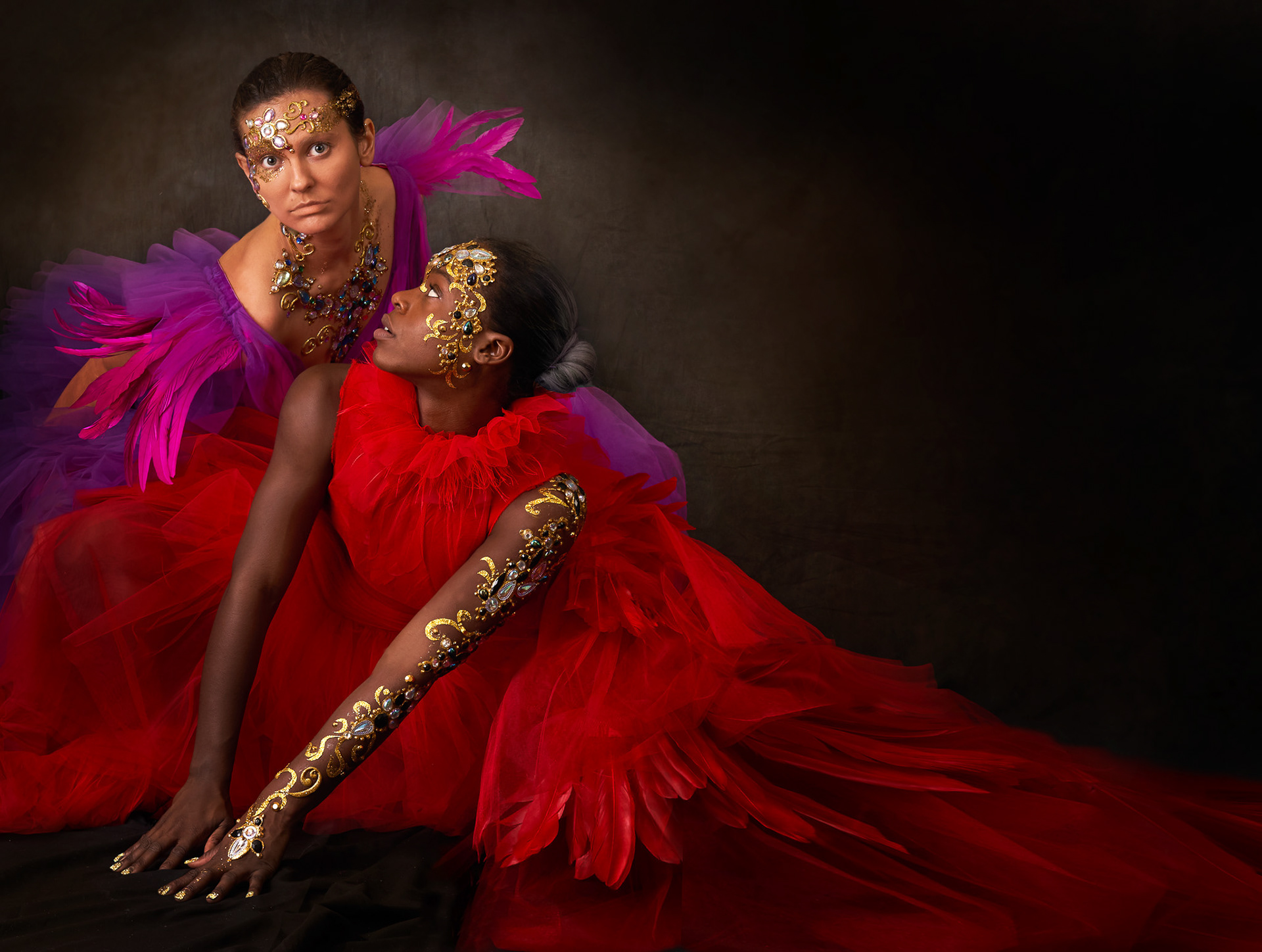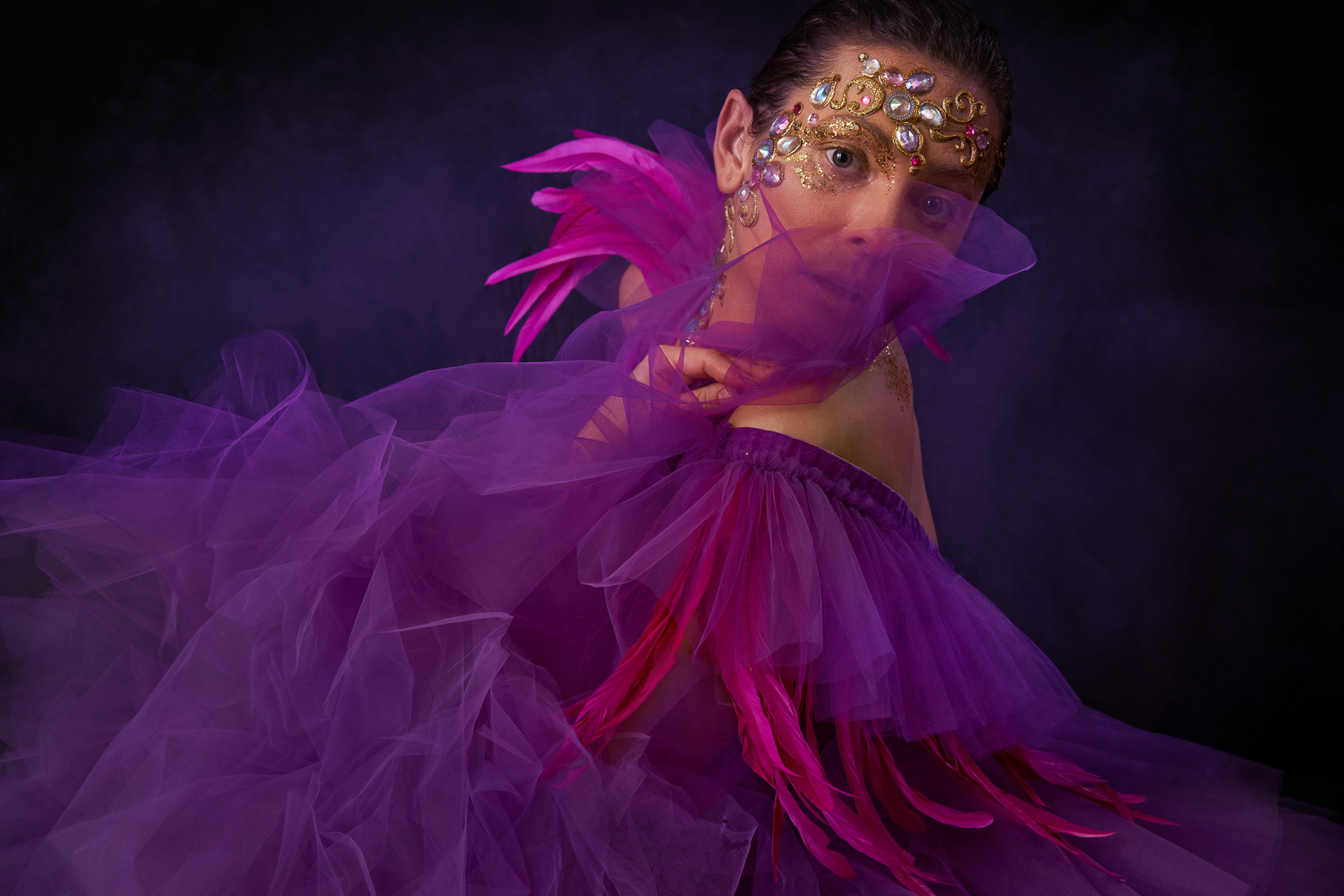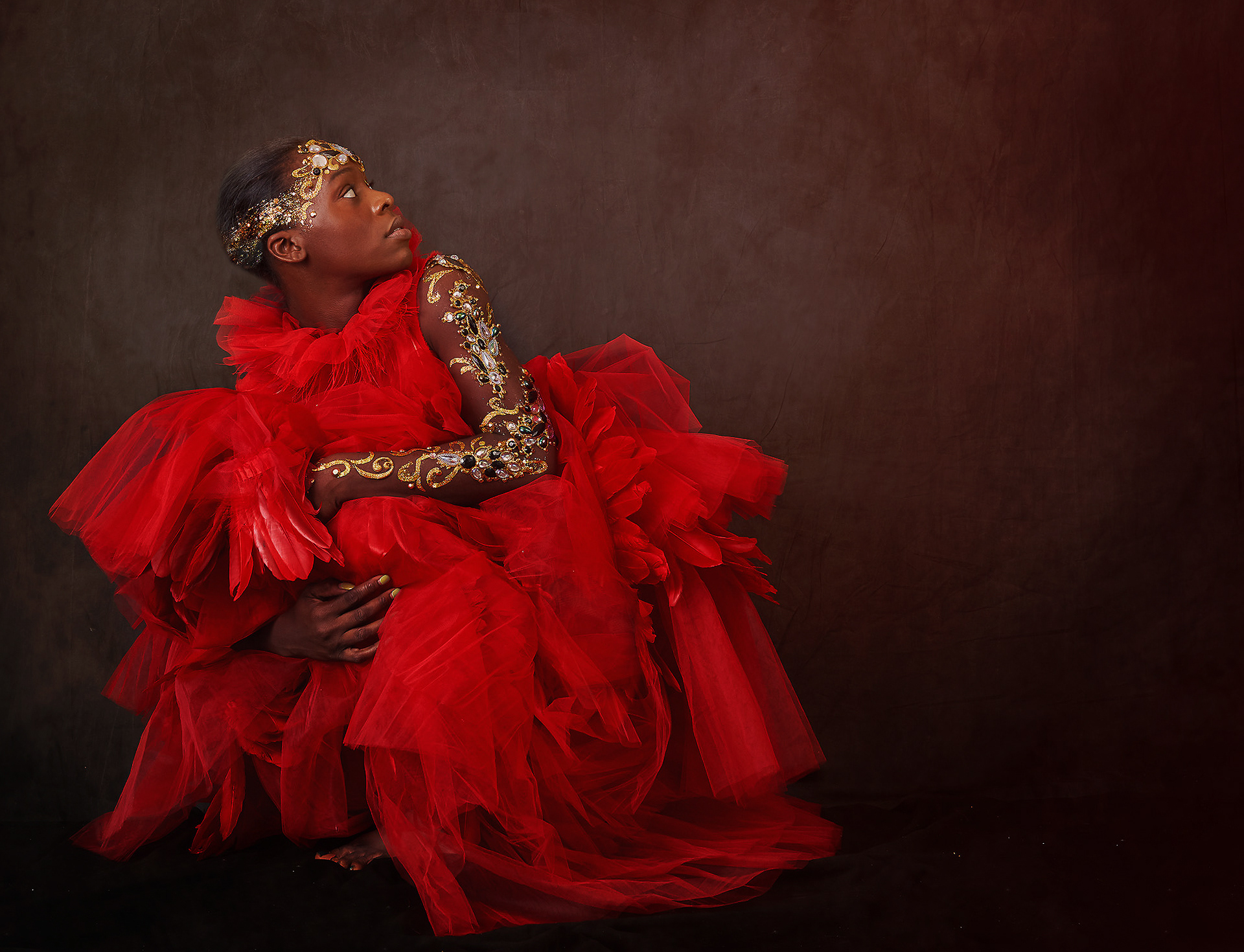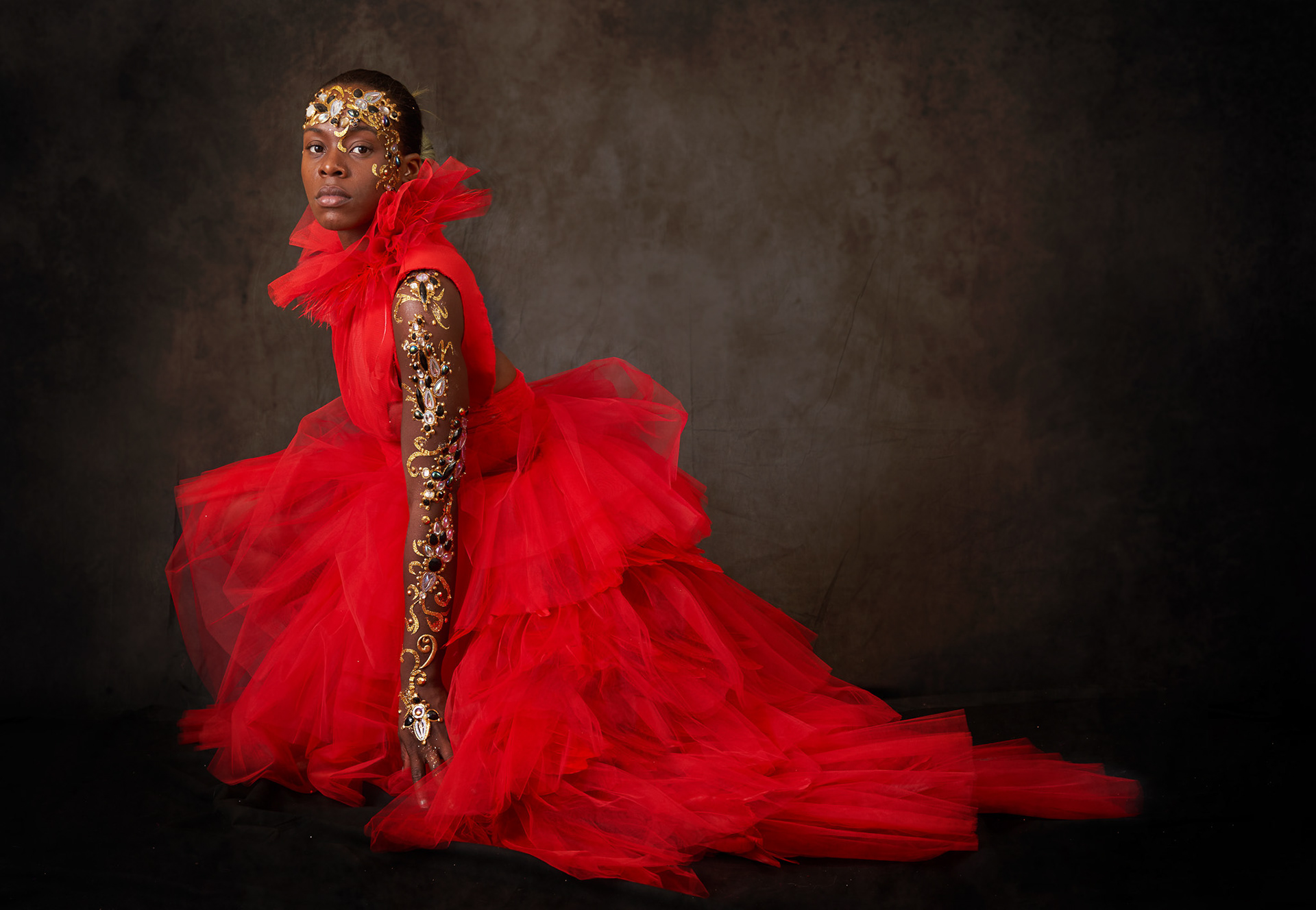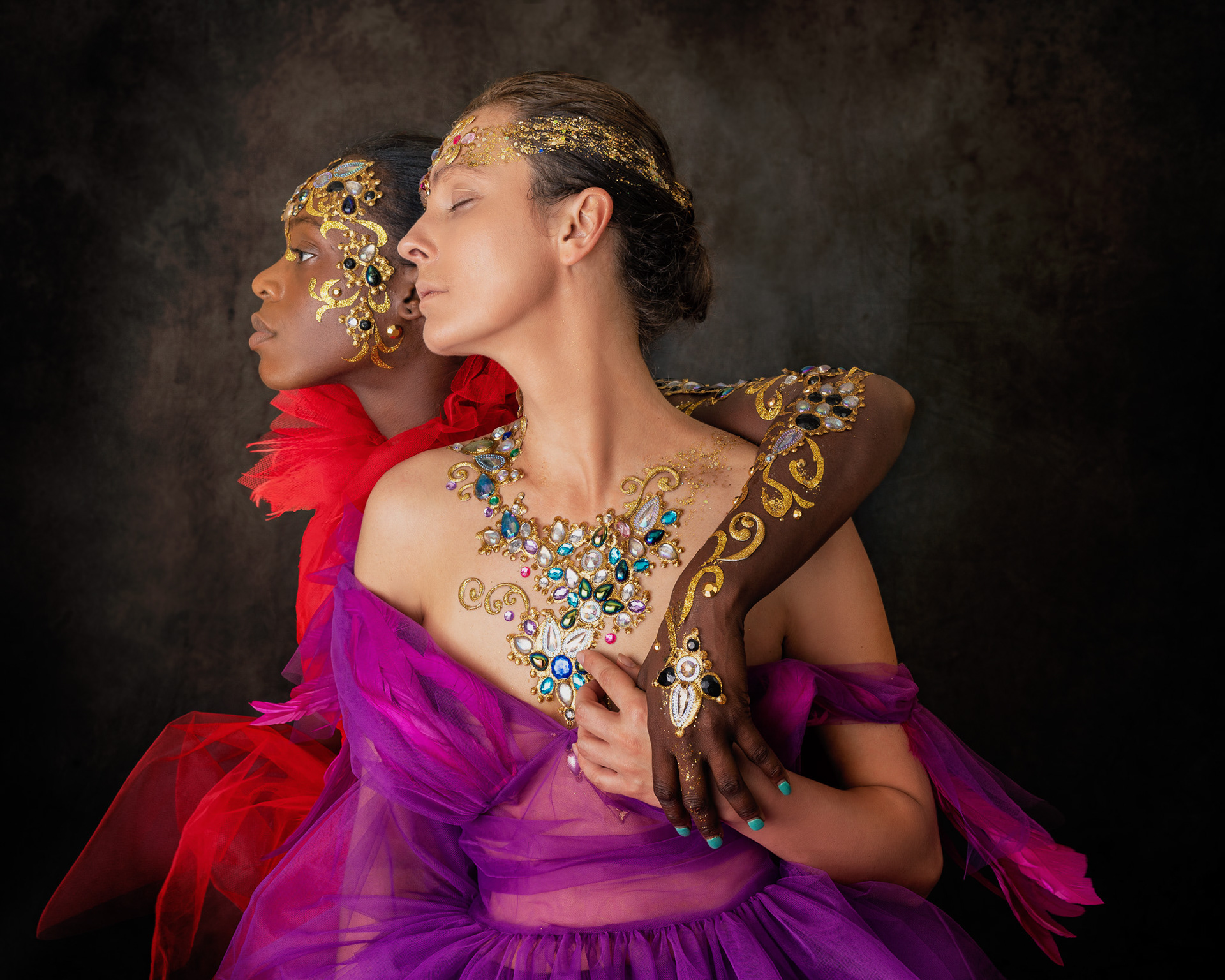 "Women think of all colors except the absence of color. I have said that black has it all. White too. Their beauty is absolute. It is the perfect harmony."
― Coco Chanel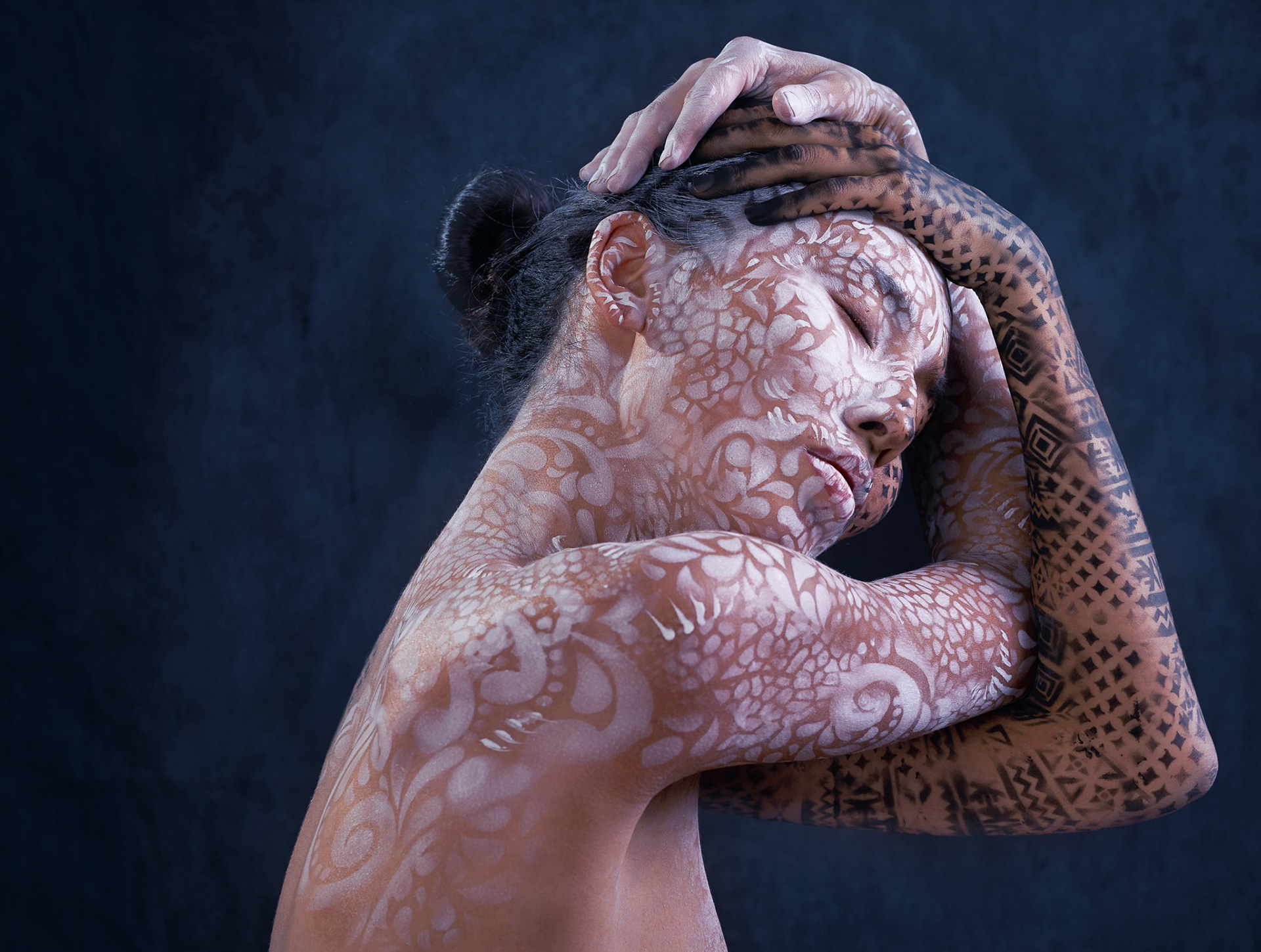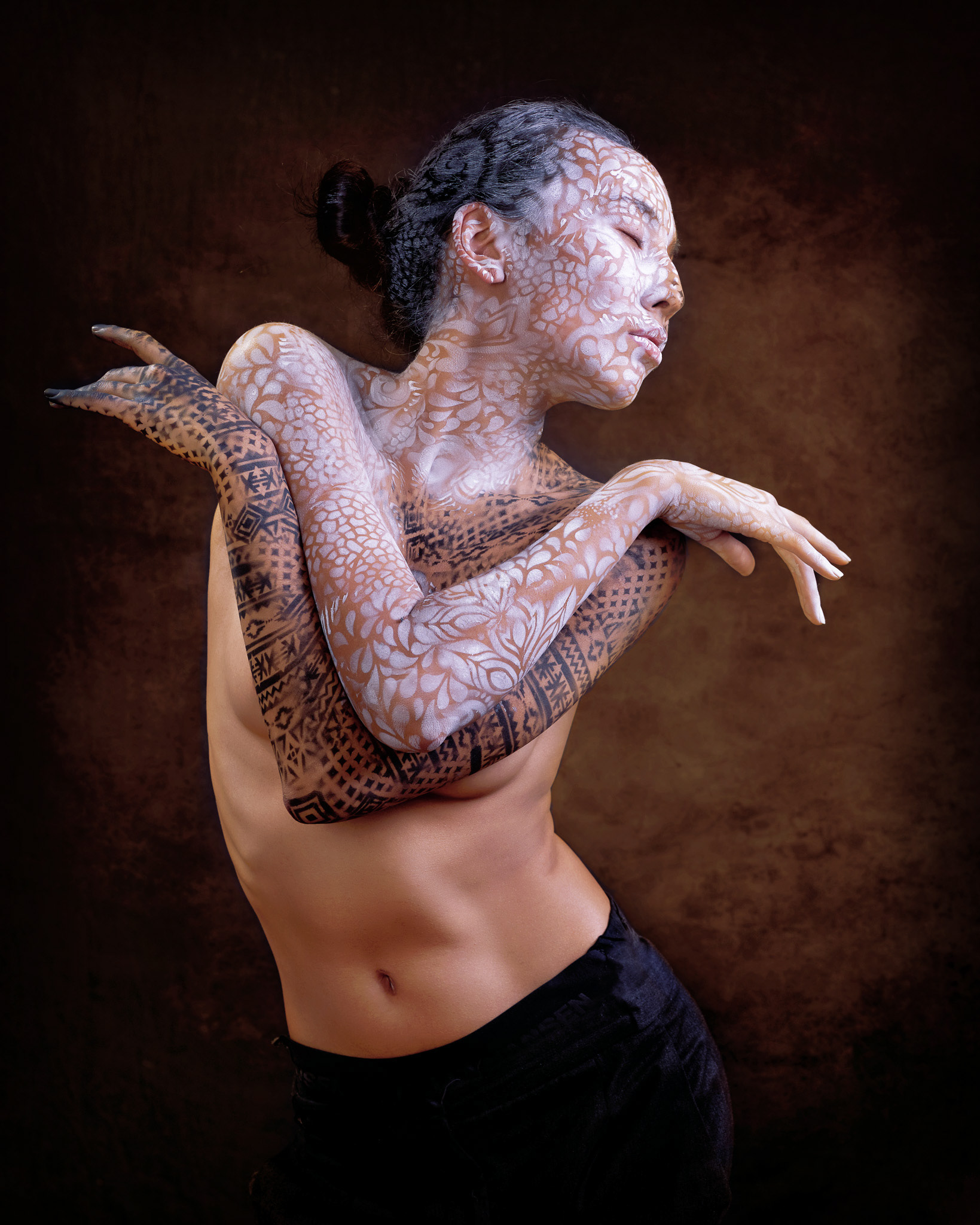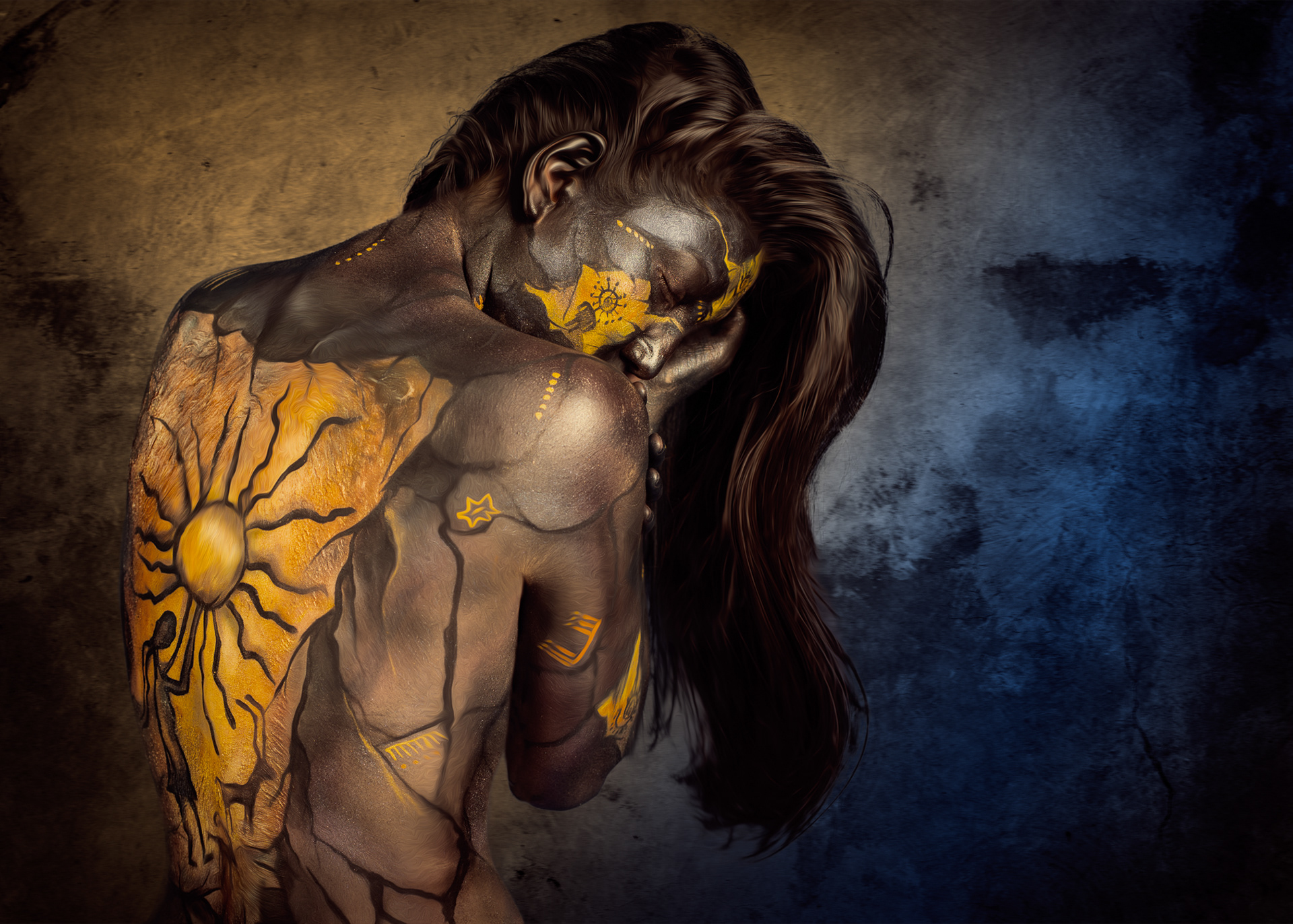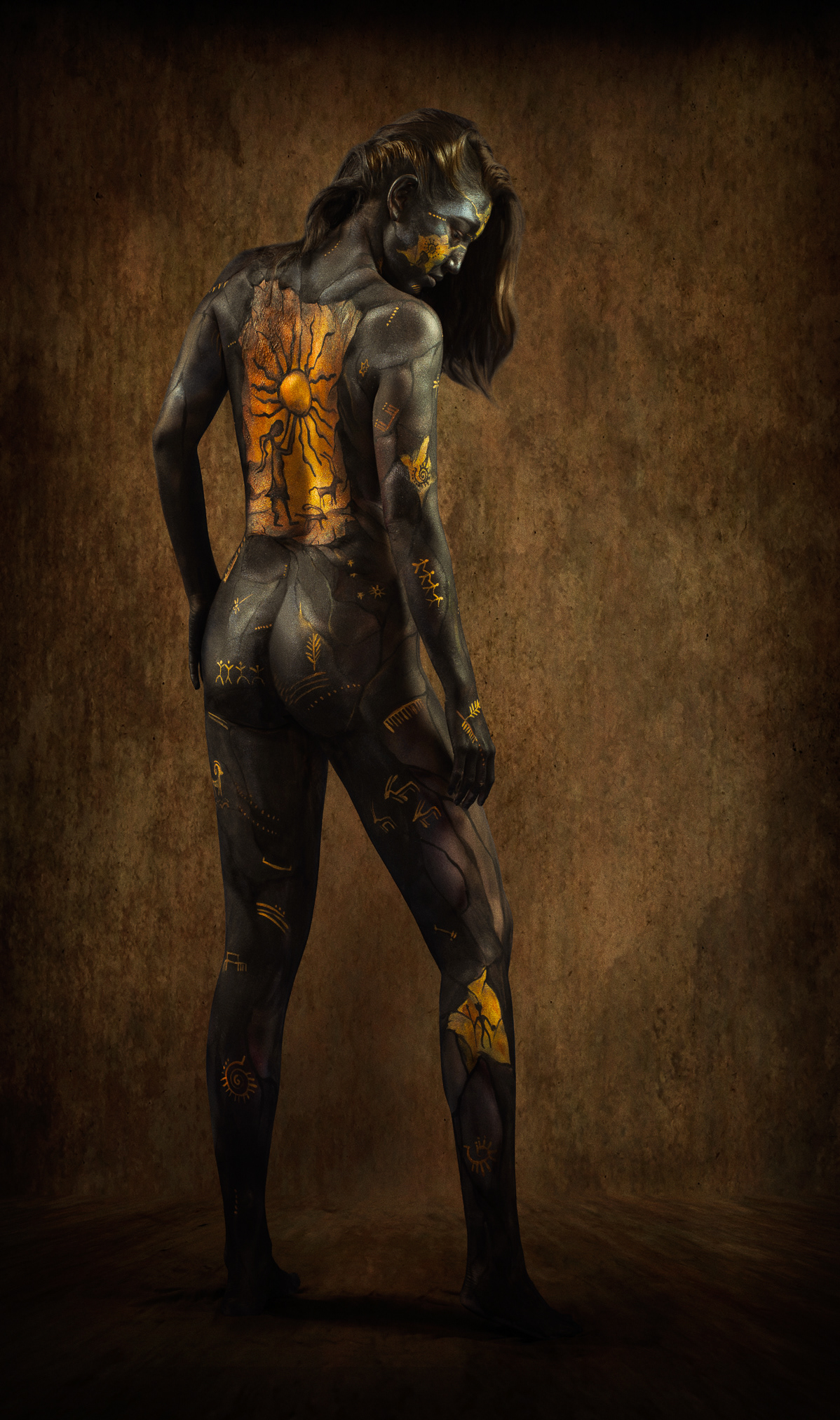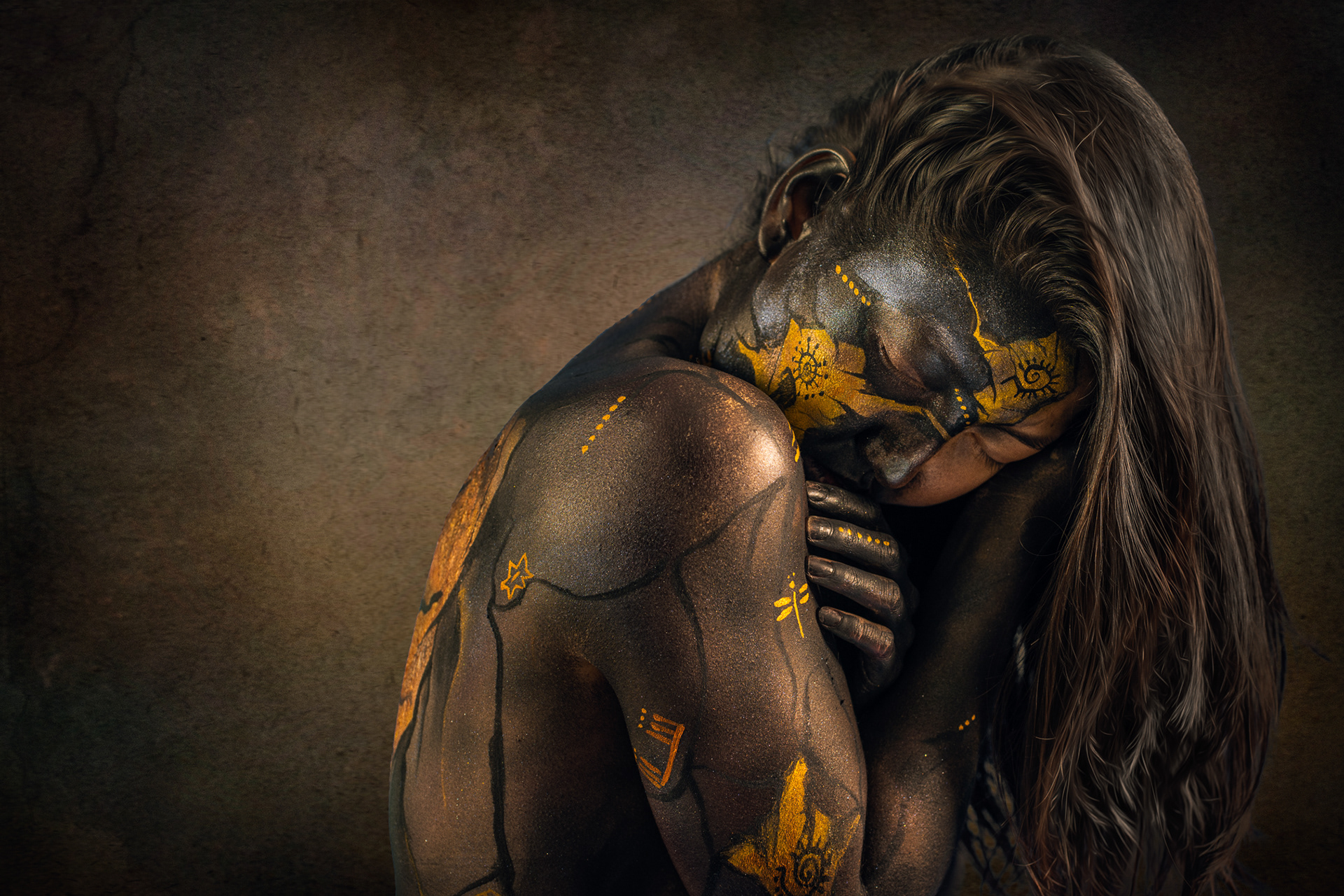 Inspiration: The client asked Ma
rina to develop a
theme from the idea of a painting she saw in a gallery quite a bit of time ago.
"[A]t that time I was having one of the hardest times in my life.
As I stood right in front of the painting, staring at it, trying to search for meaning - it finally hit me.
I told my friend: "You see the girl in the center, she's holding the sun in her hands.
And all those wild creatures, including men with spears, they're the scared ones now".

That moment reminded me of something that I just wasn't strong enough to remember. 
Let the light shine out of the darkness. And that light is within you."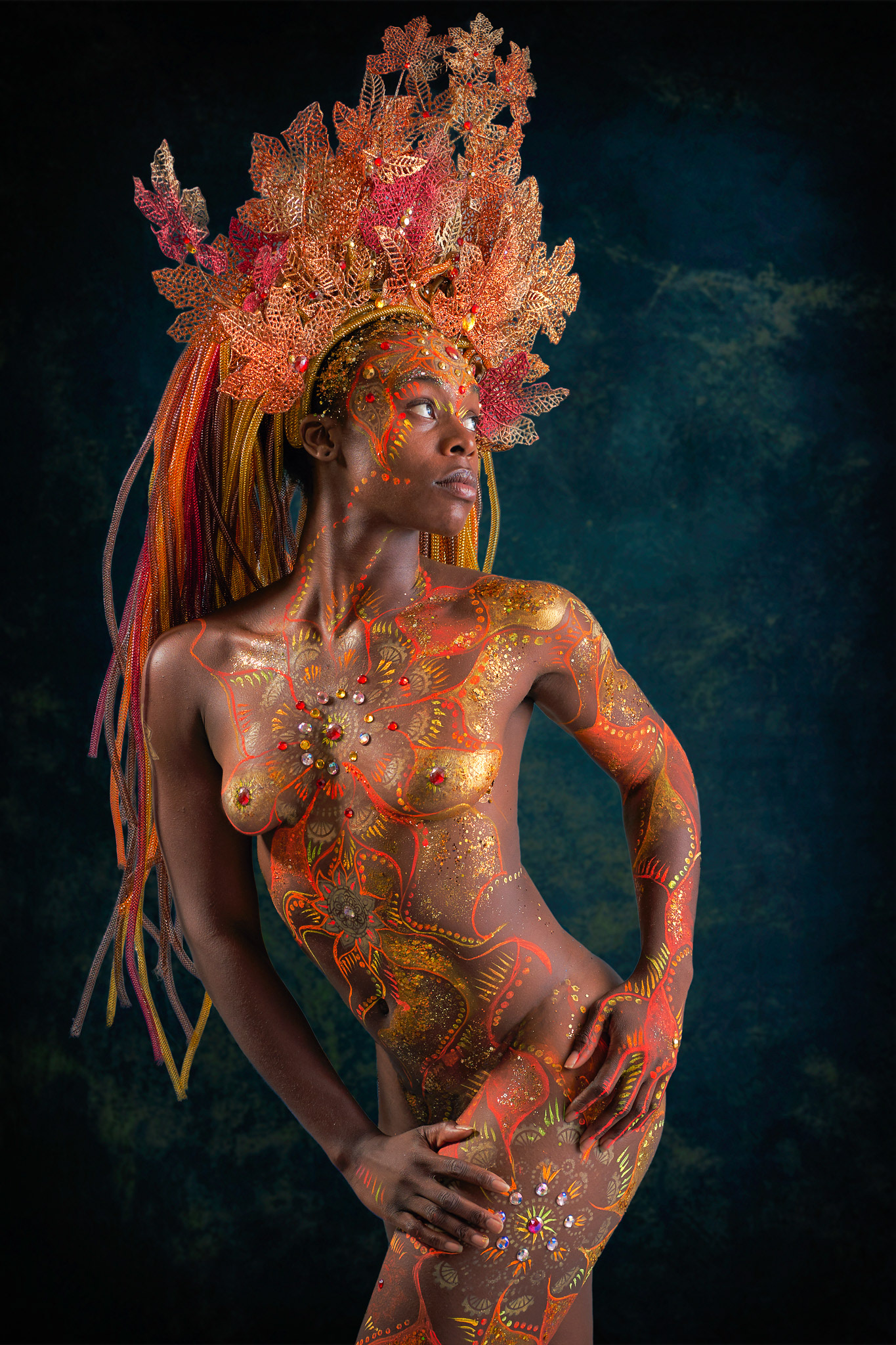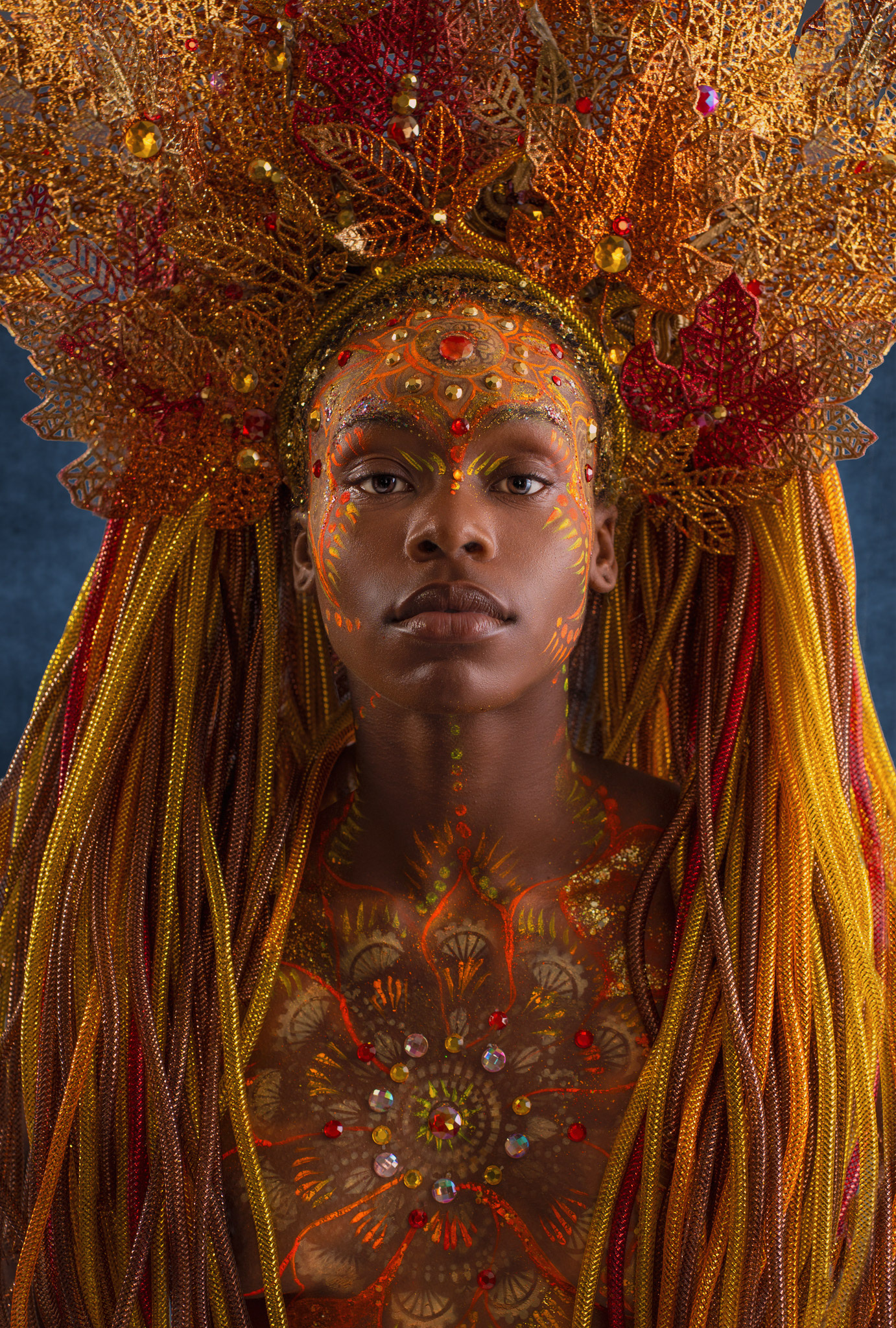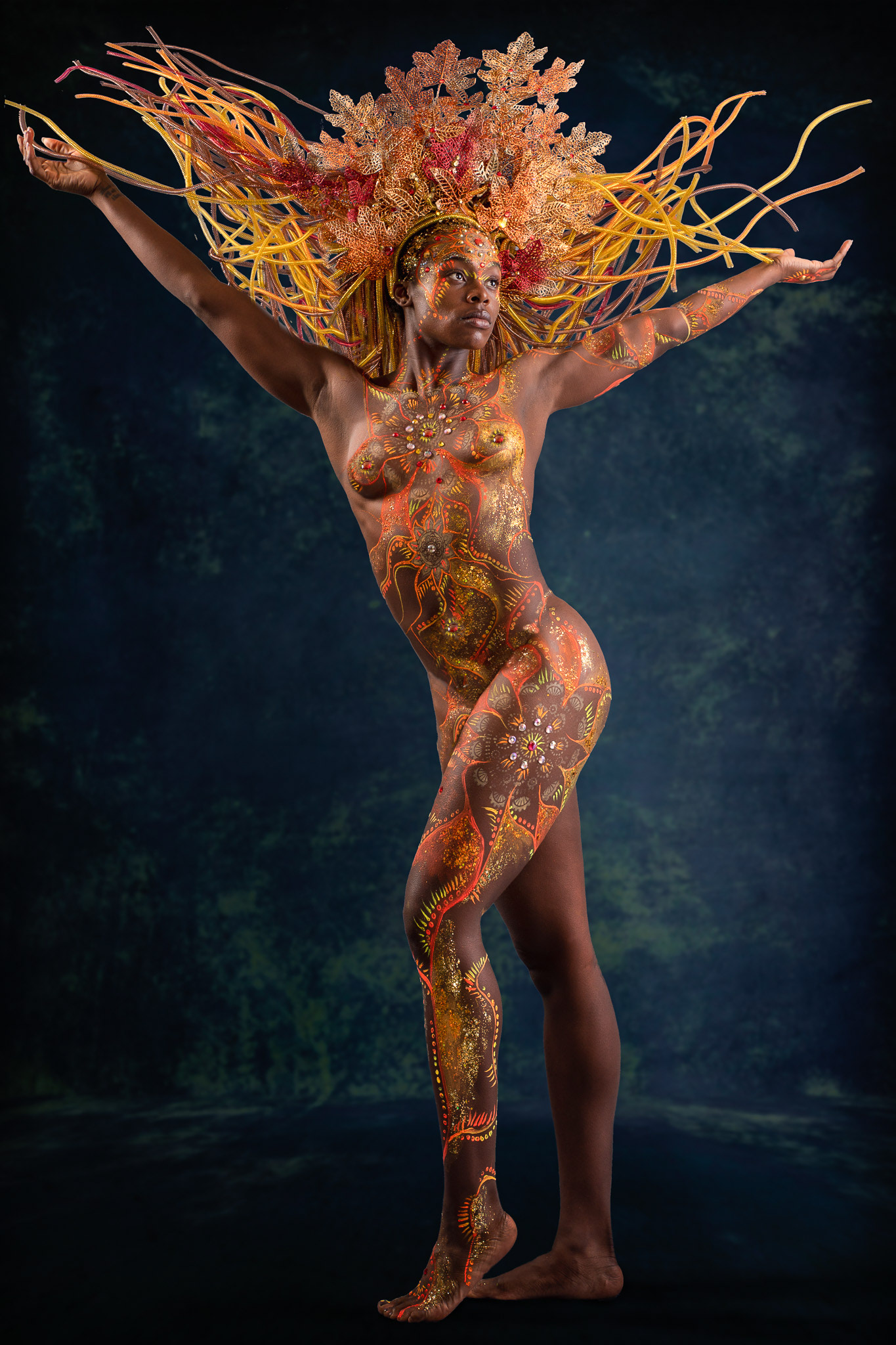 Inspiration: Autumn Beauty. 
"Wow, thanks for turning me into a goddess!"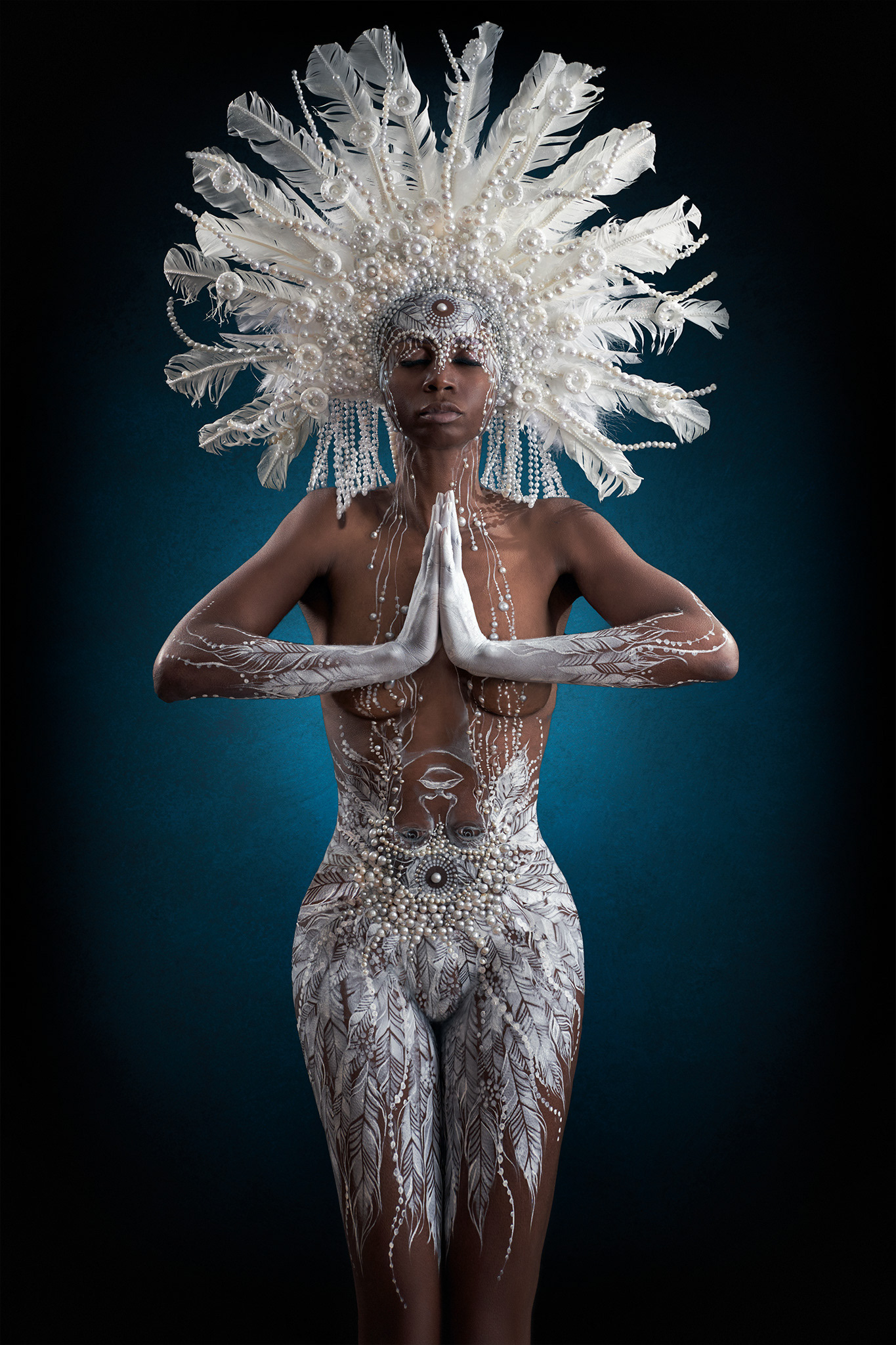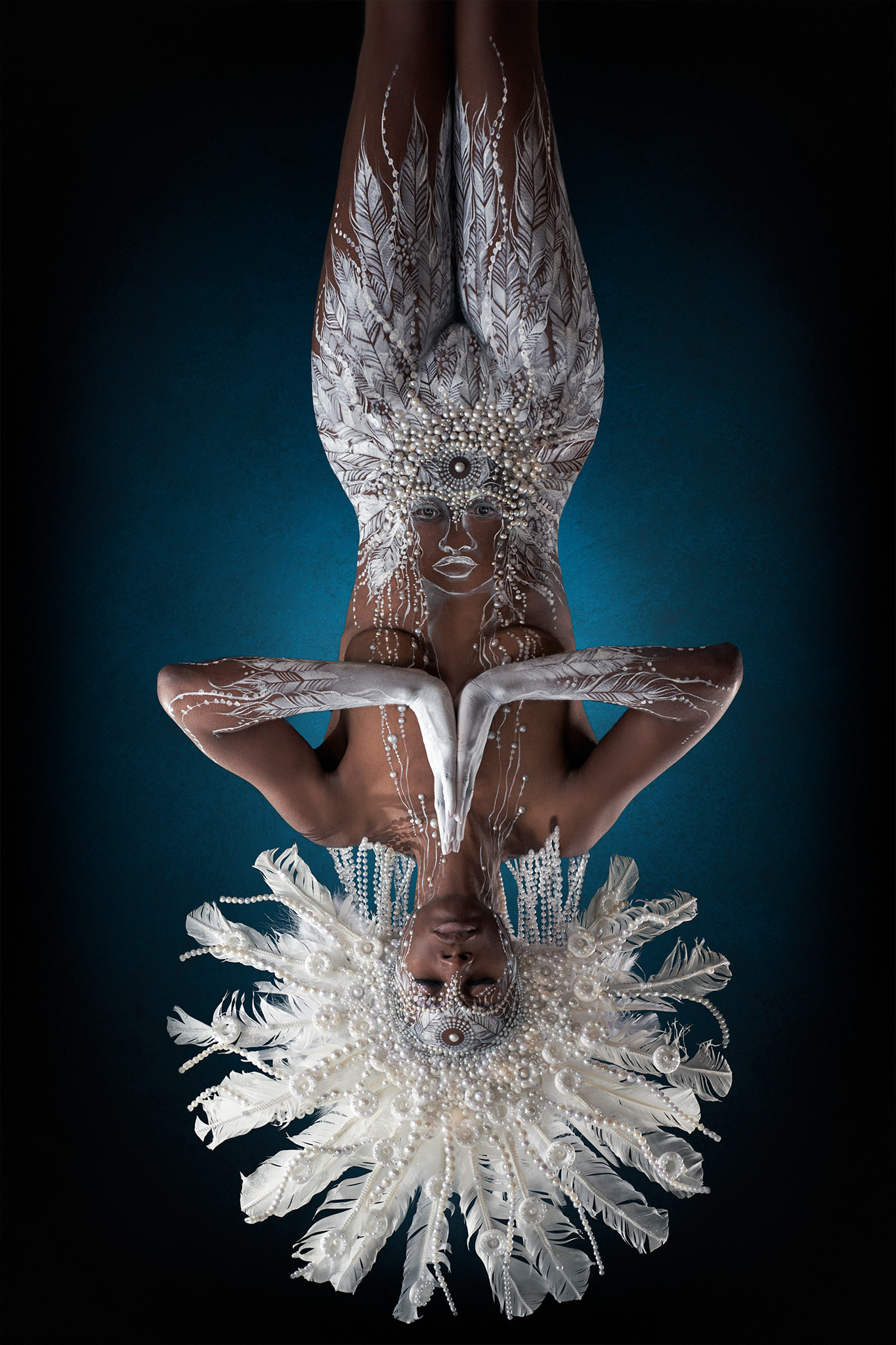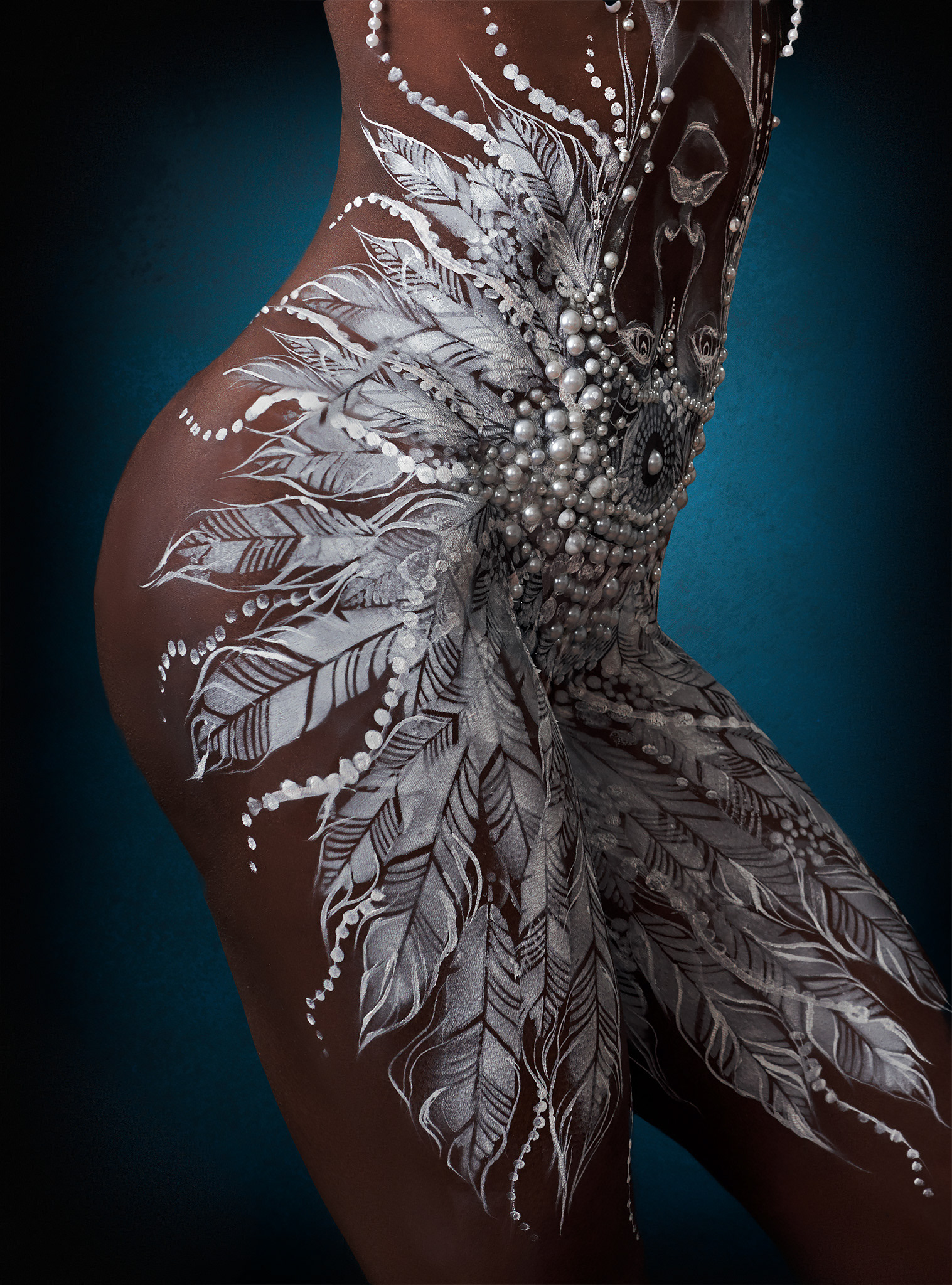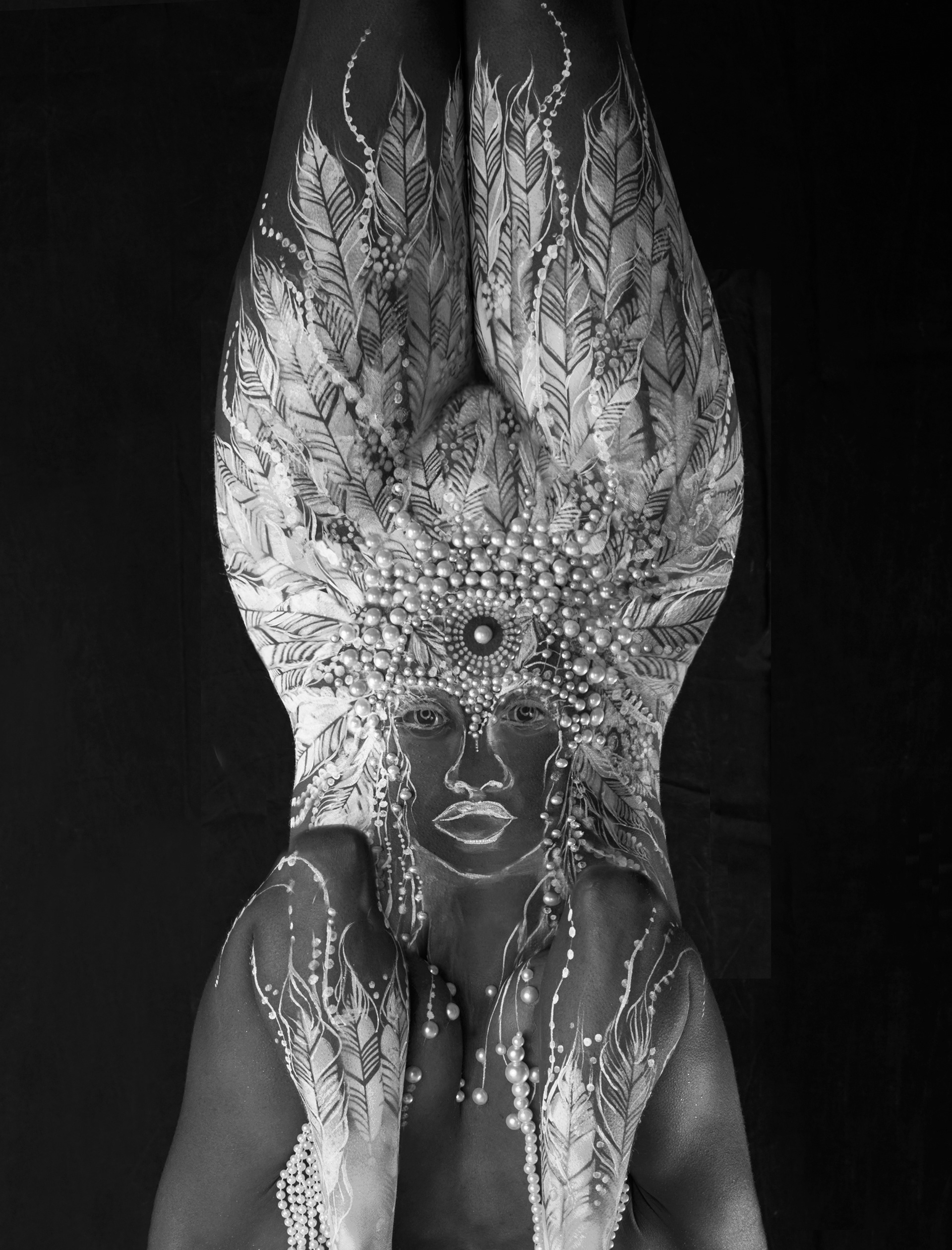 Inspiration: 
"We must not see any person as an abstraction. Instead, we must see in every person a universe with its own secrets, with its own treasures, with its own sources of anguish, and with some measure of triumph."
― Elie Wiesel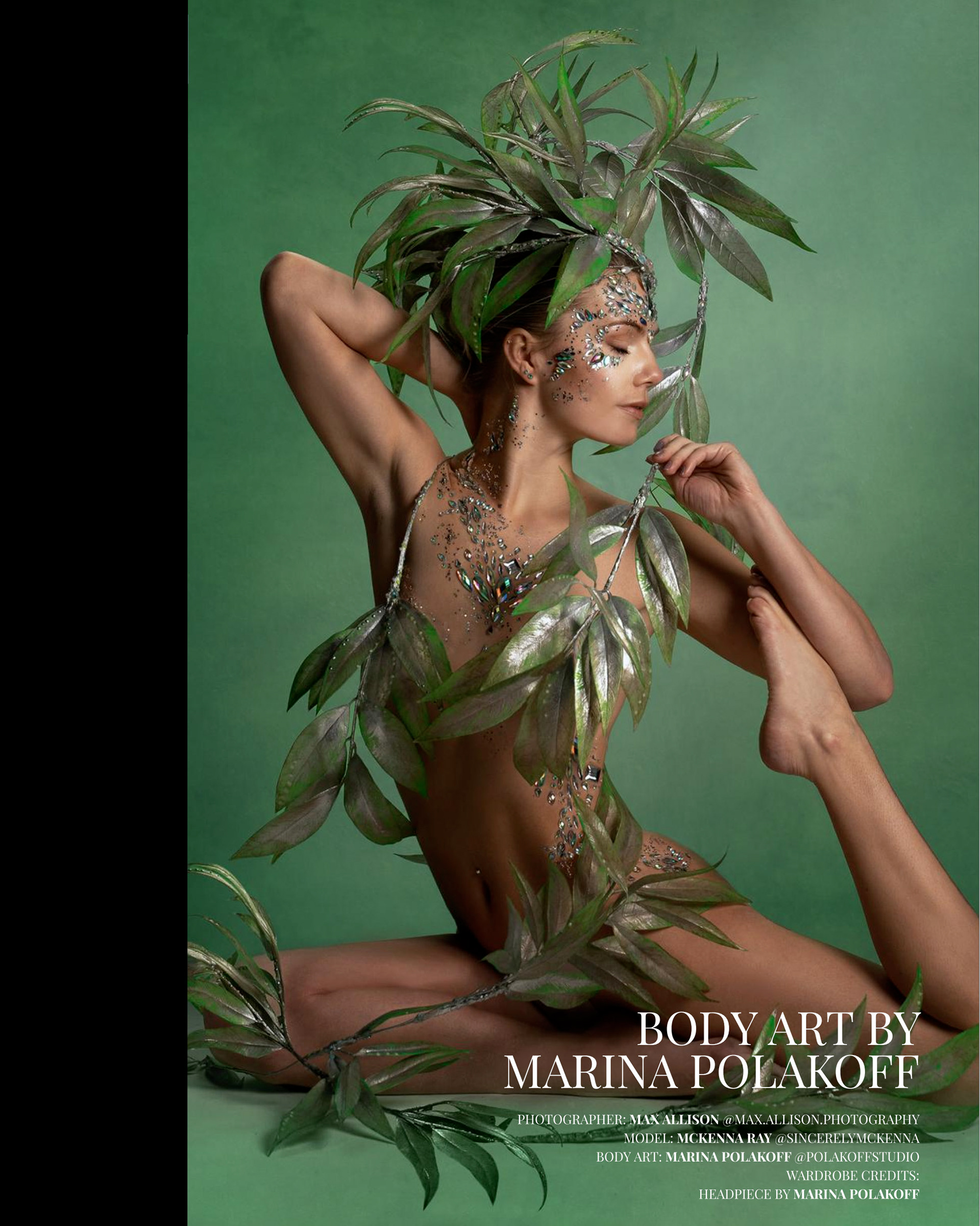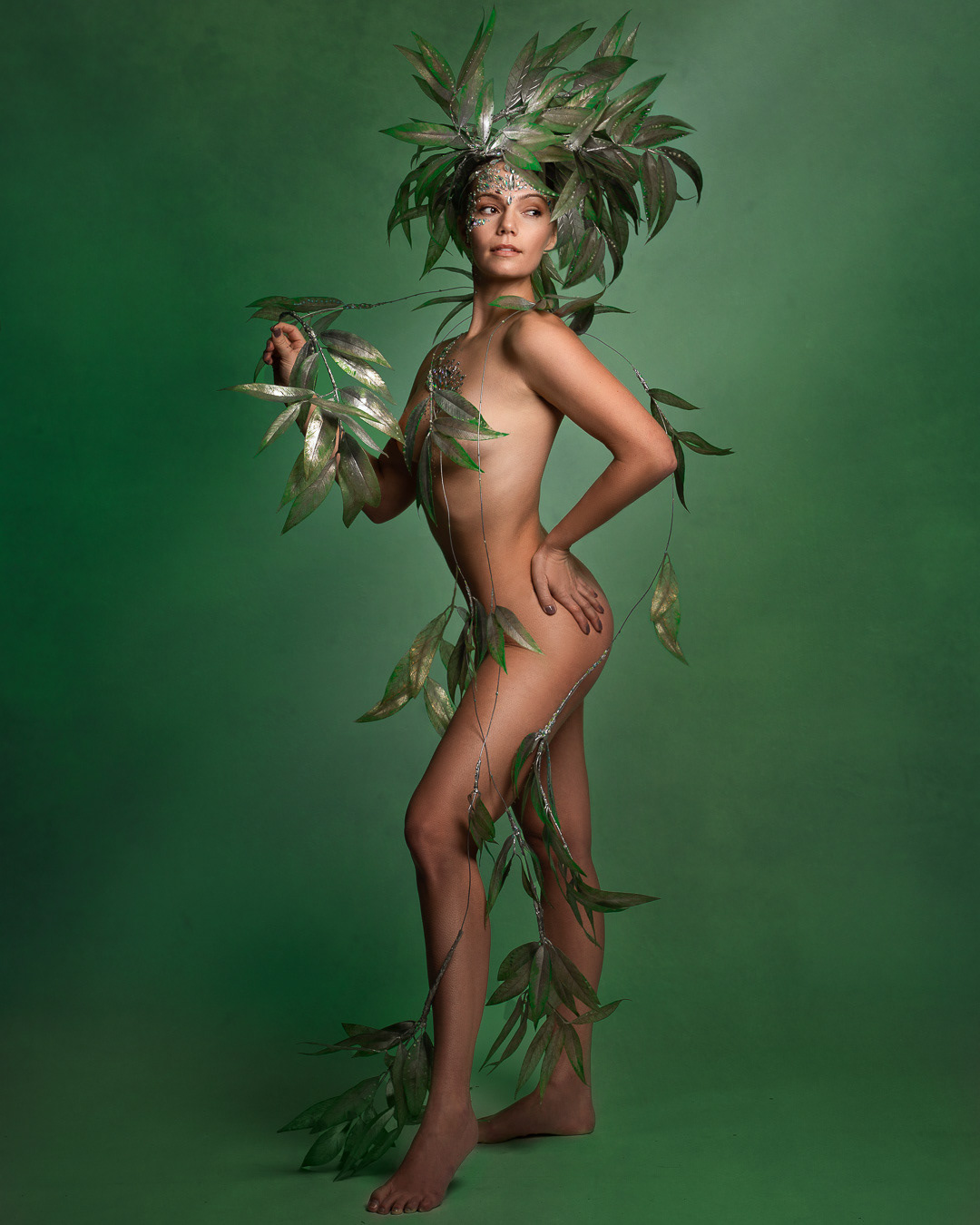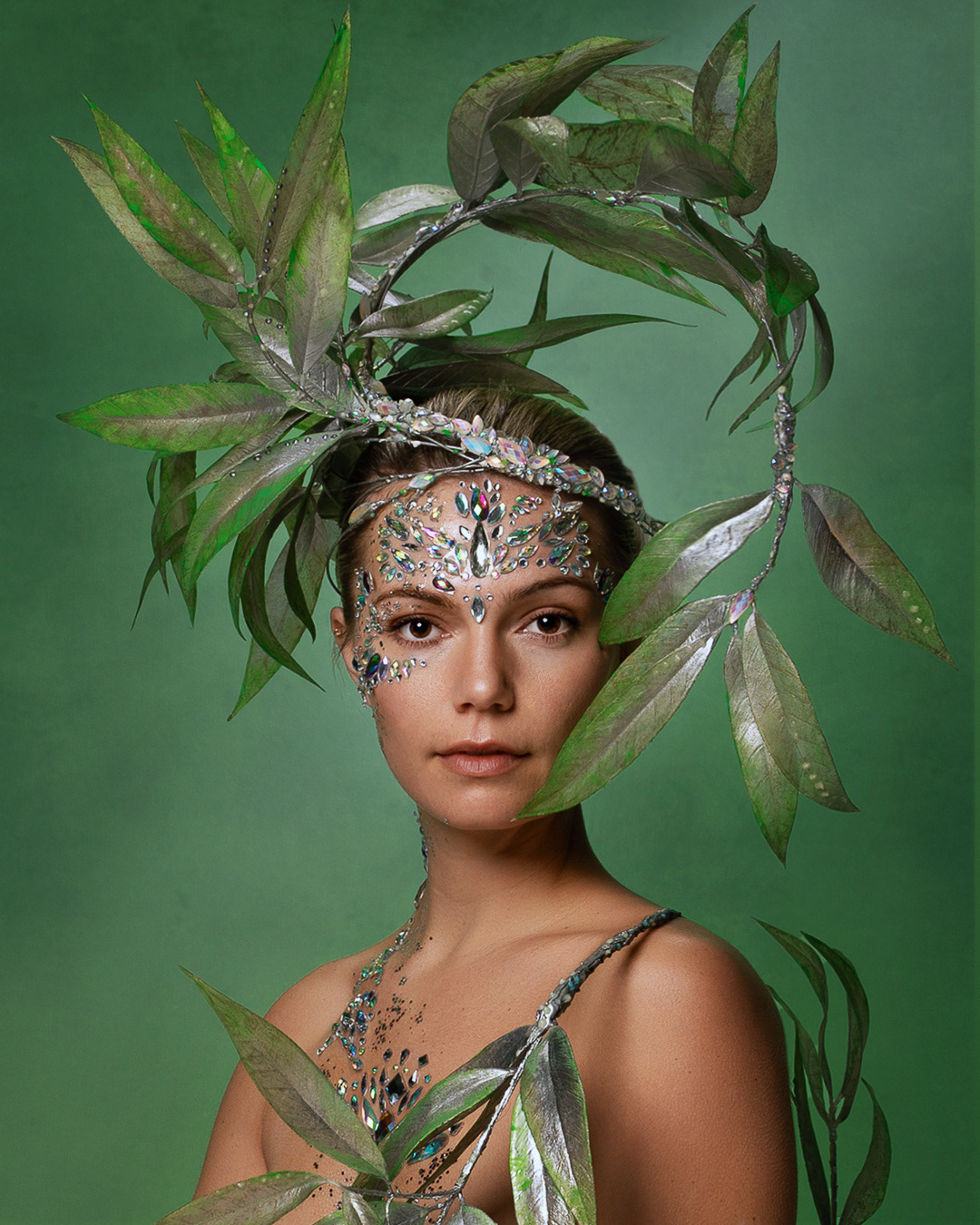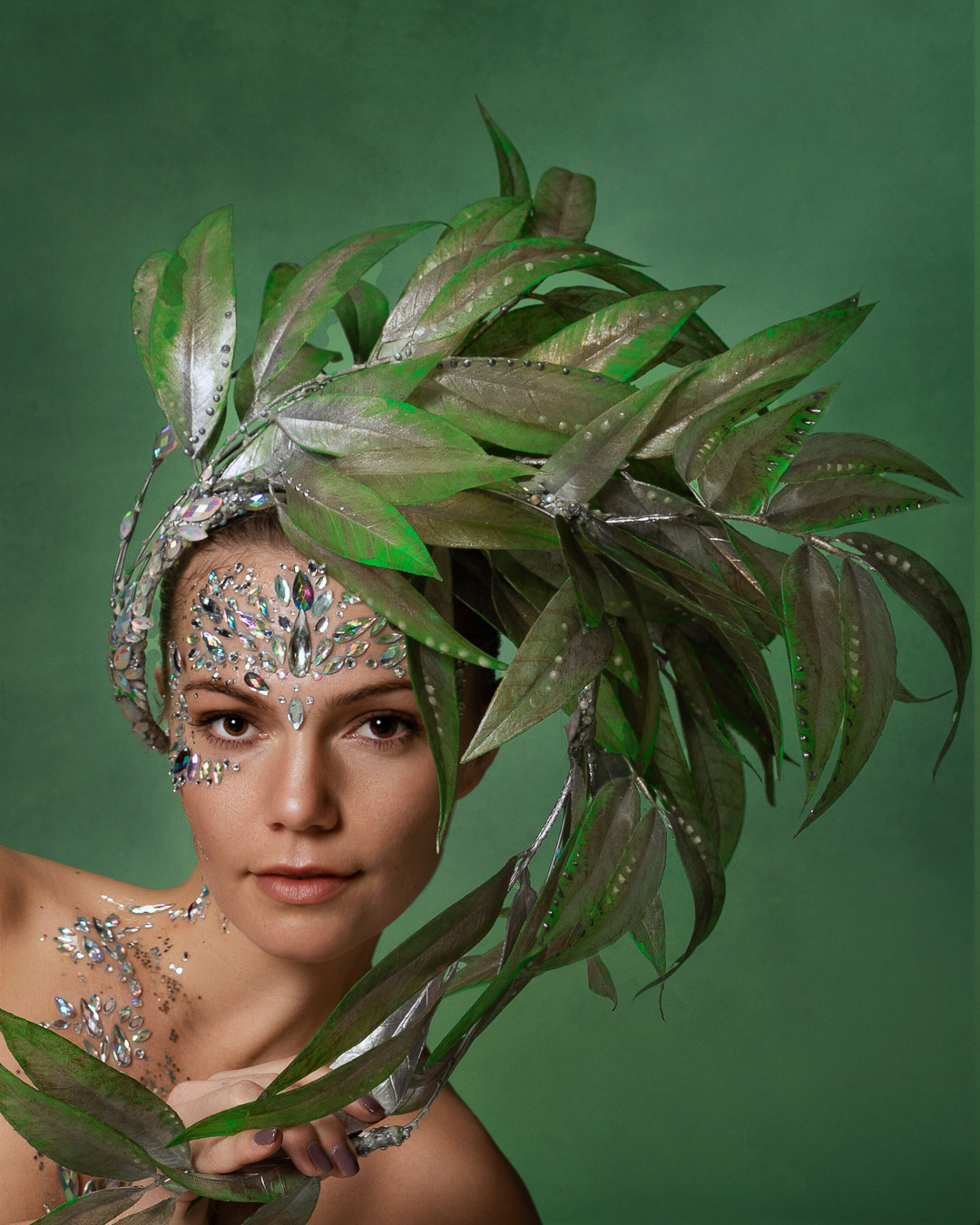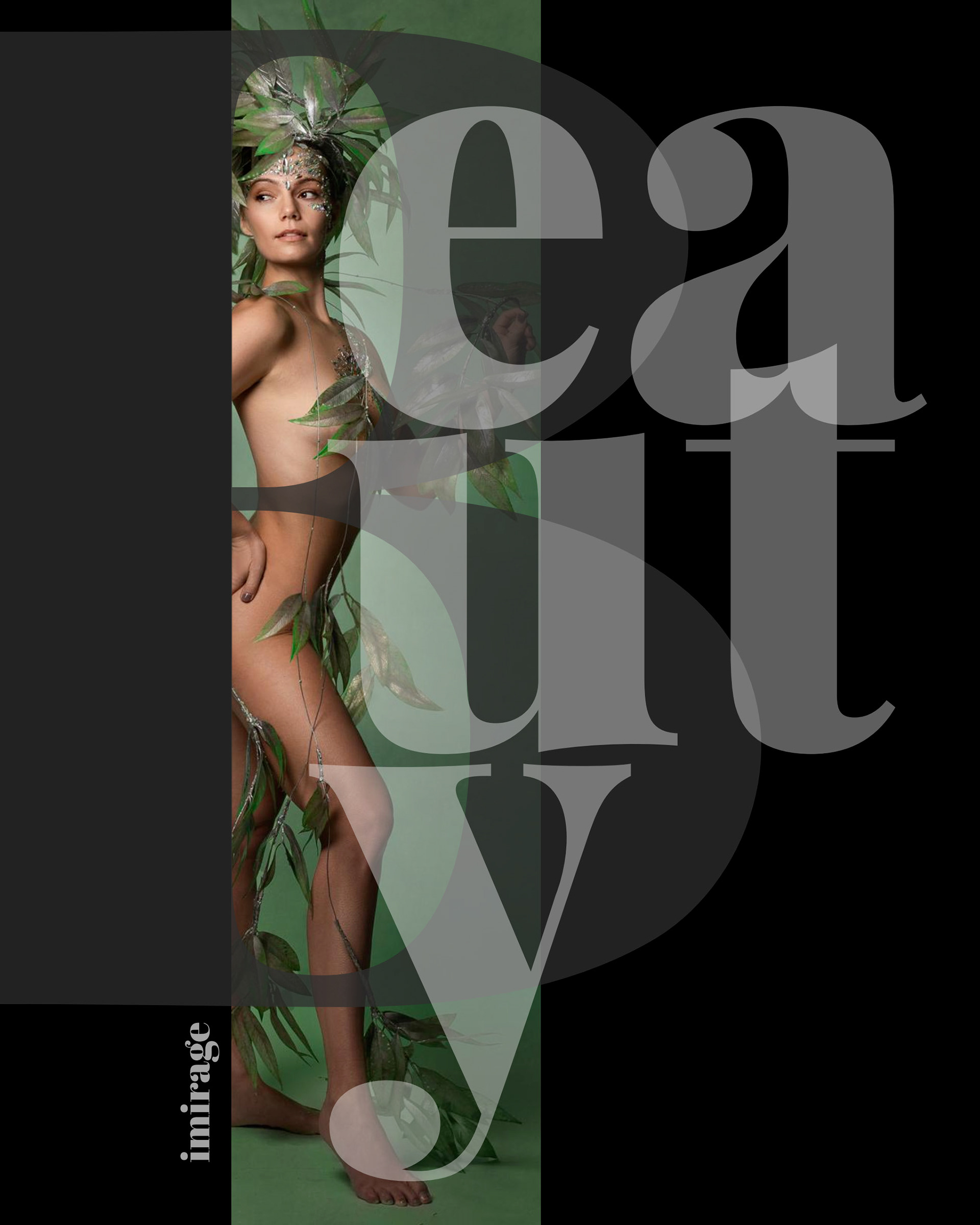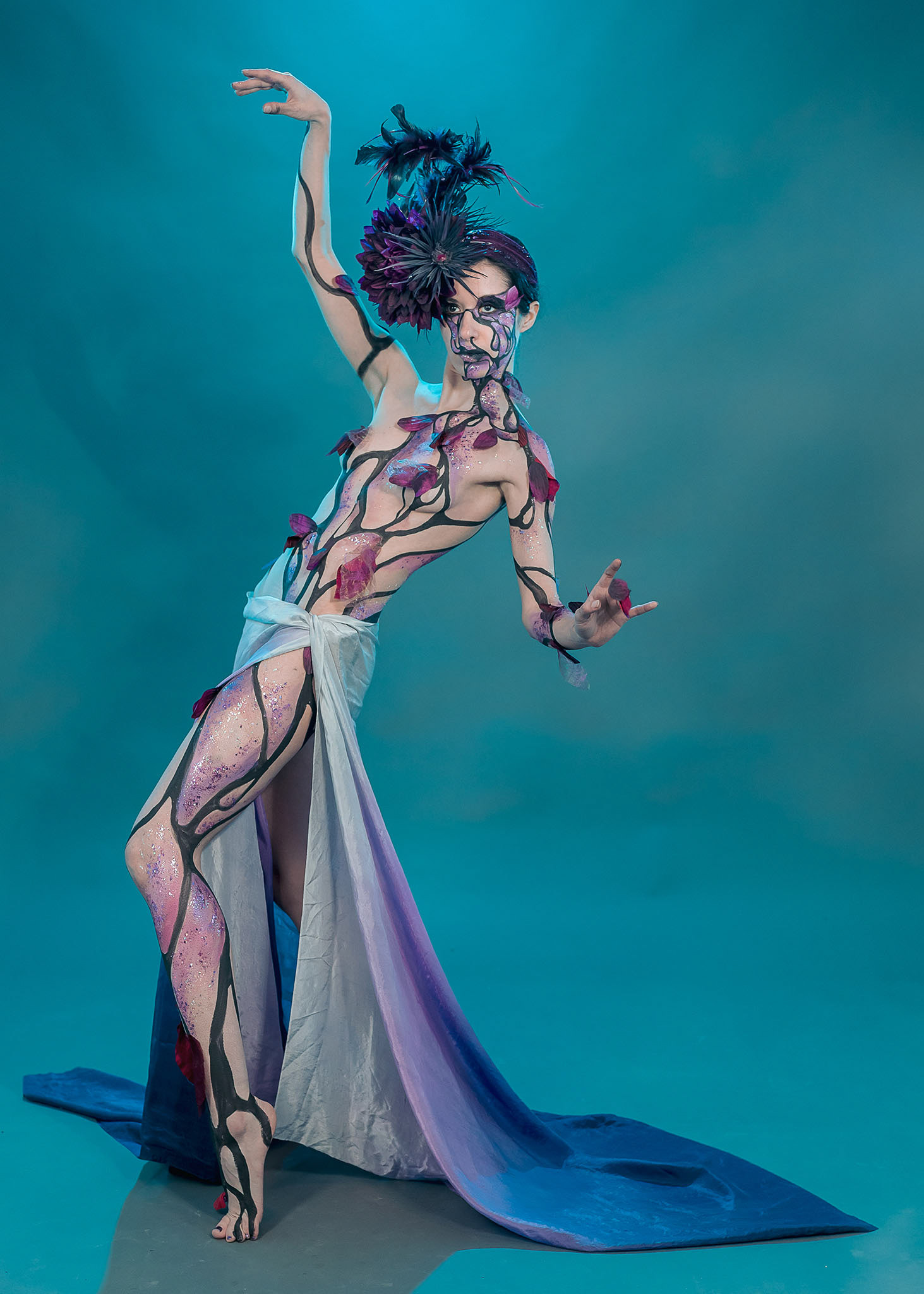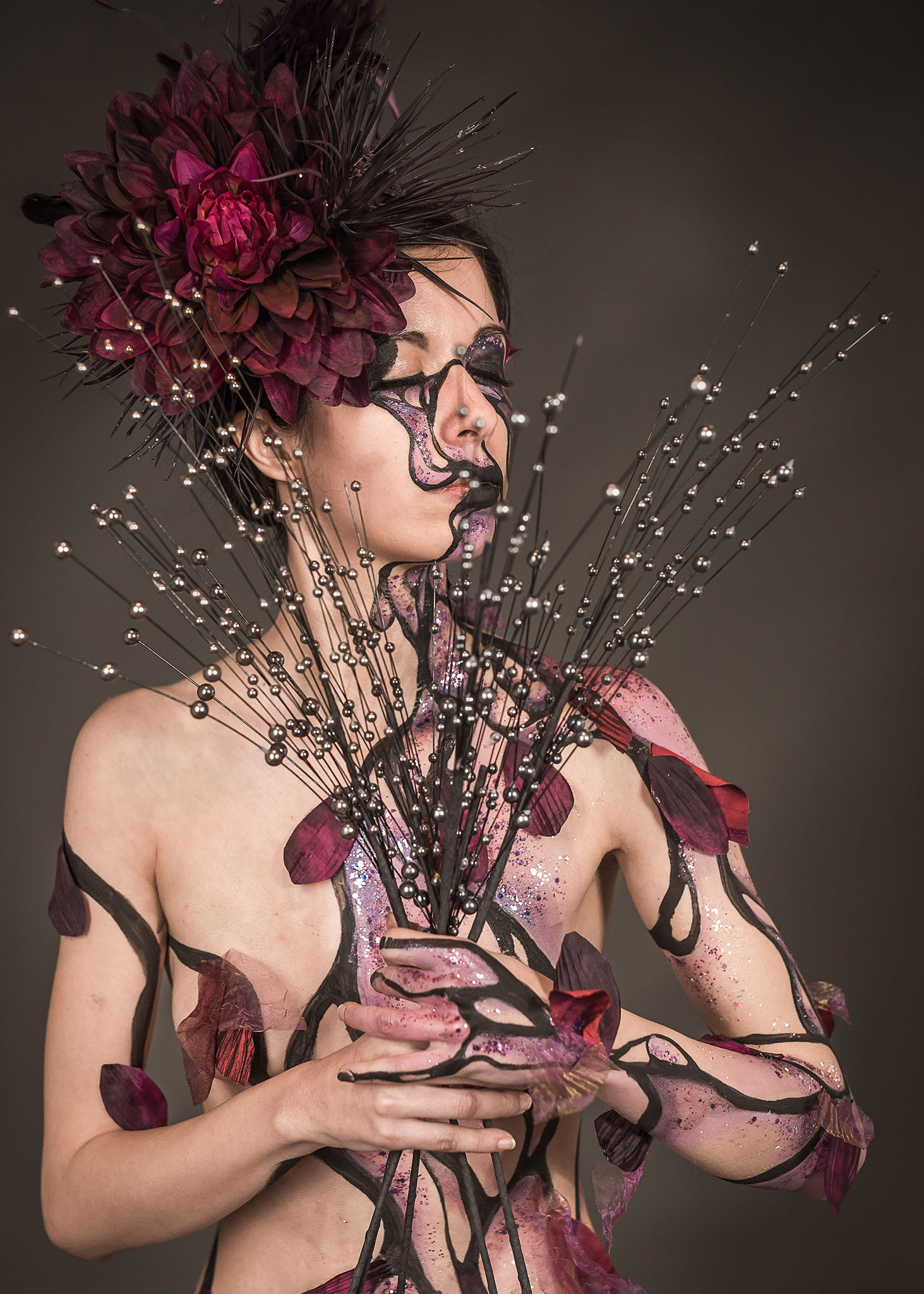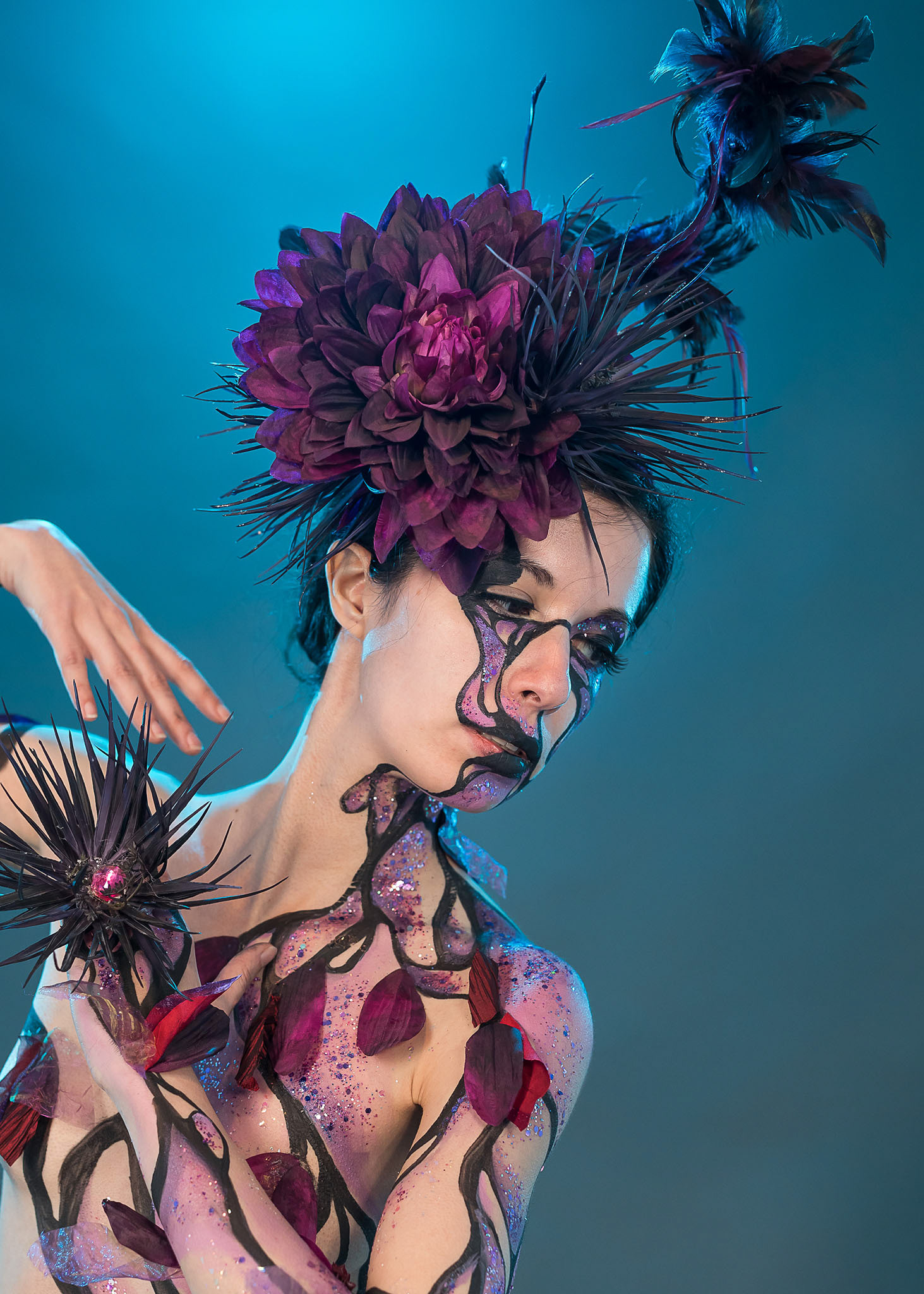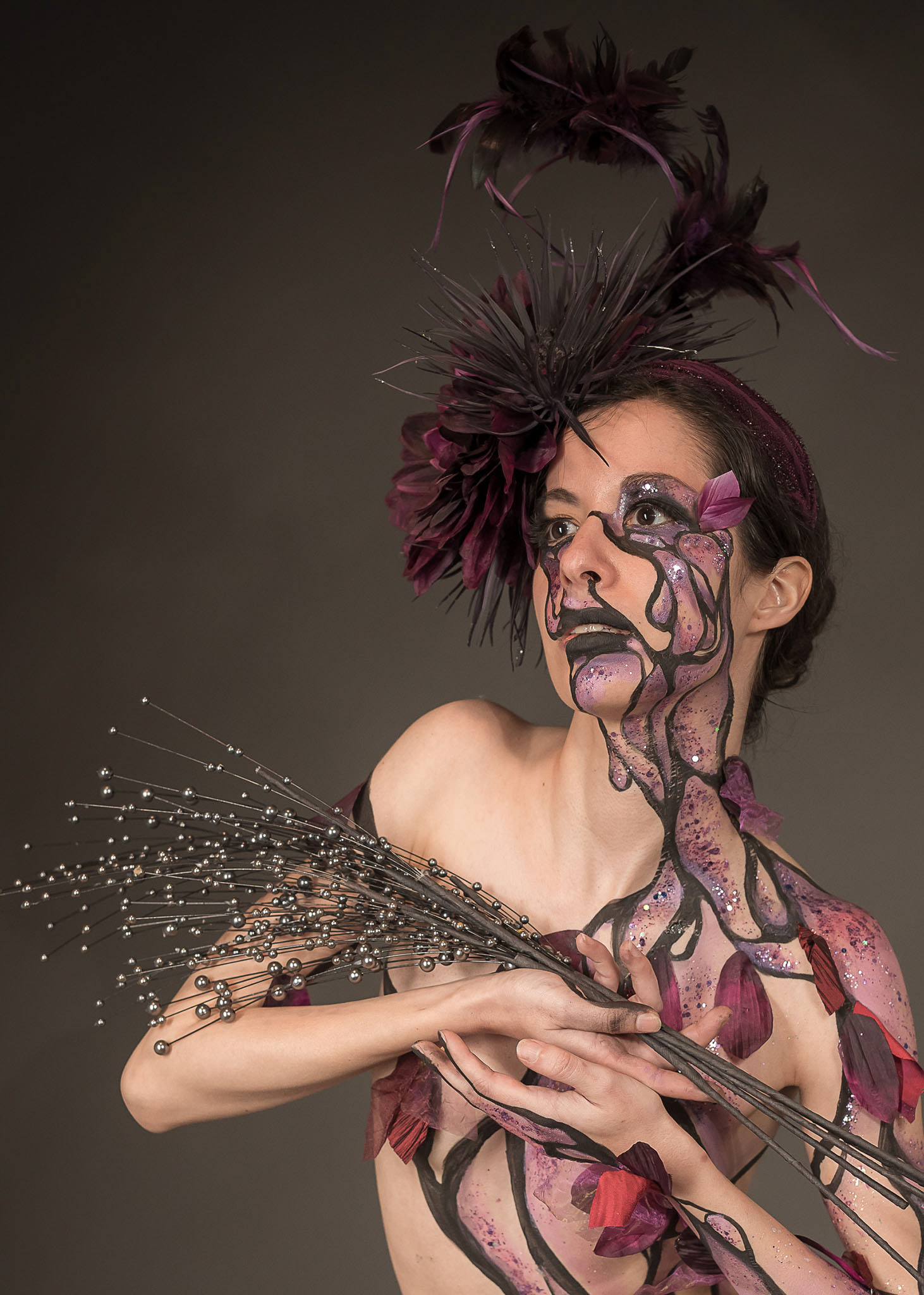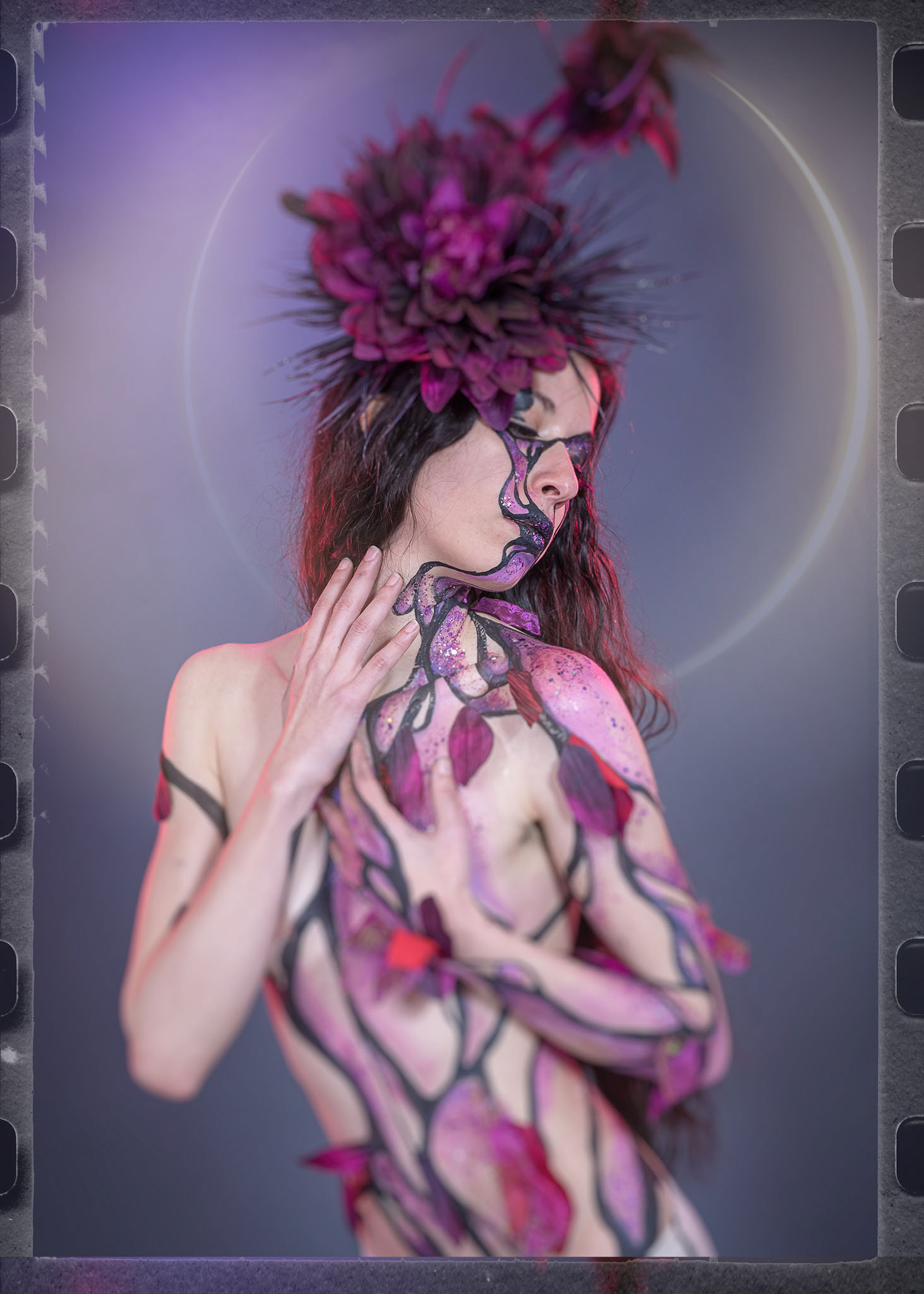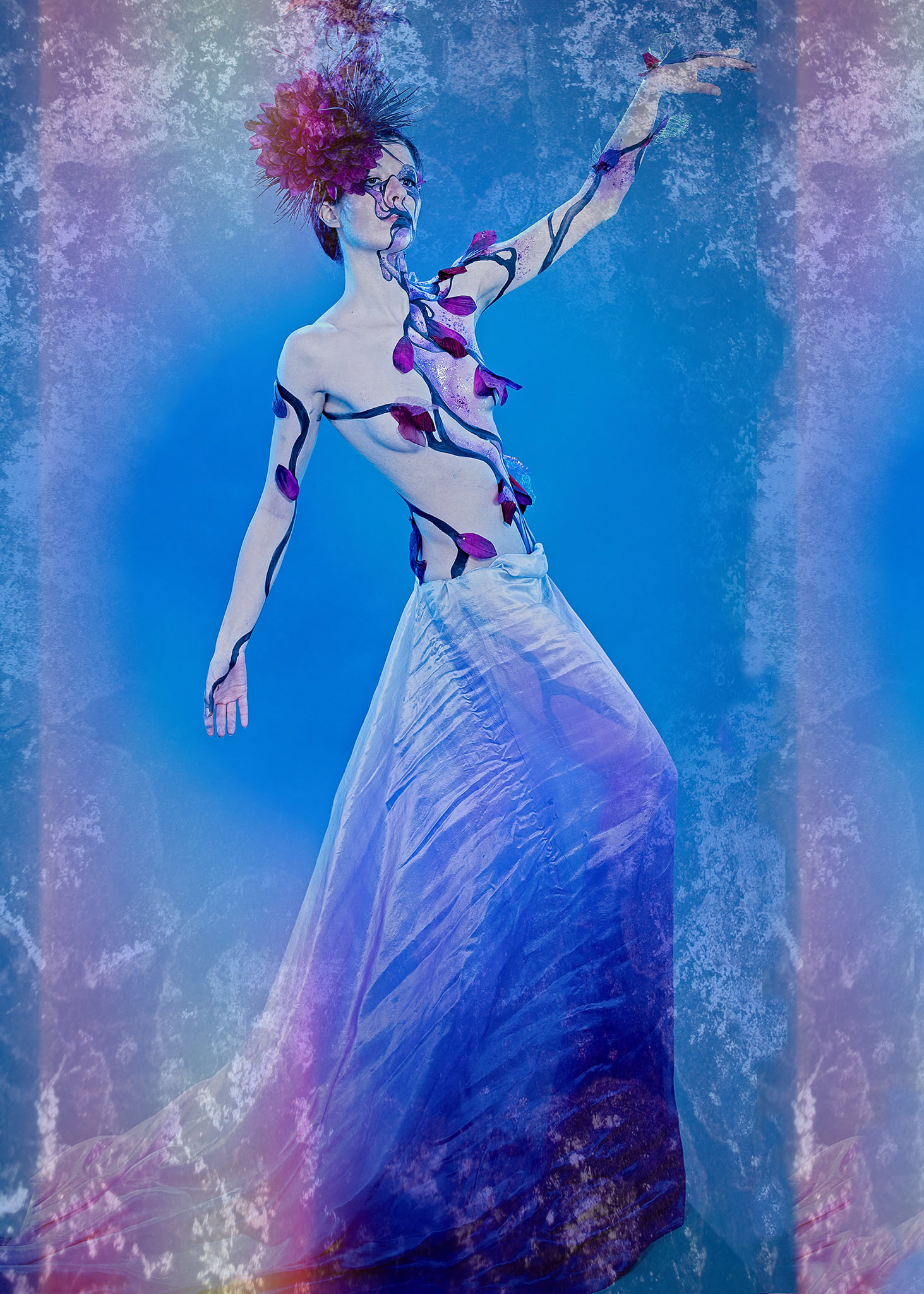 Enjoy the journey, because the destination is a mirage.
-- Steven Furtick

Photography by Zoart Photography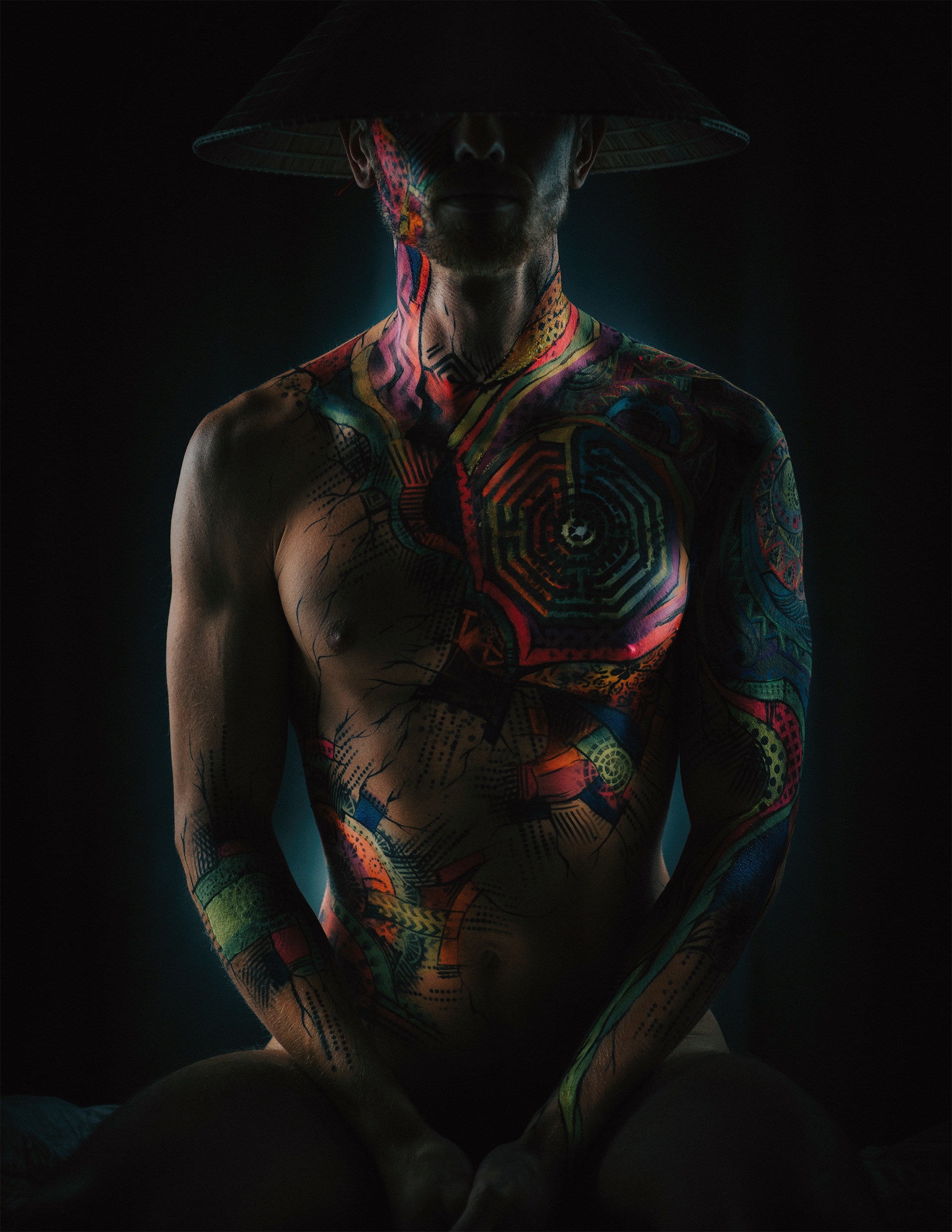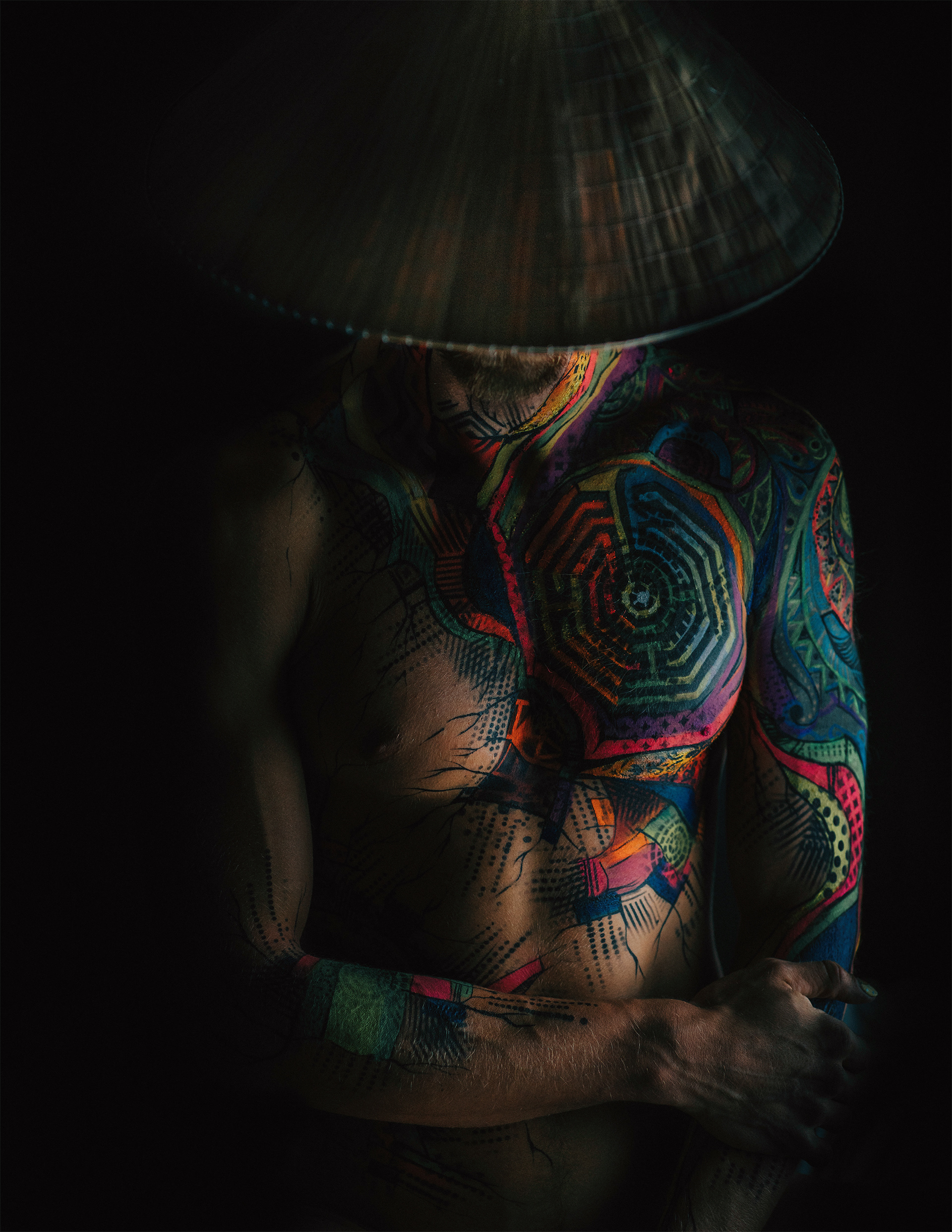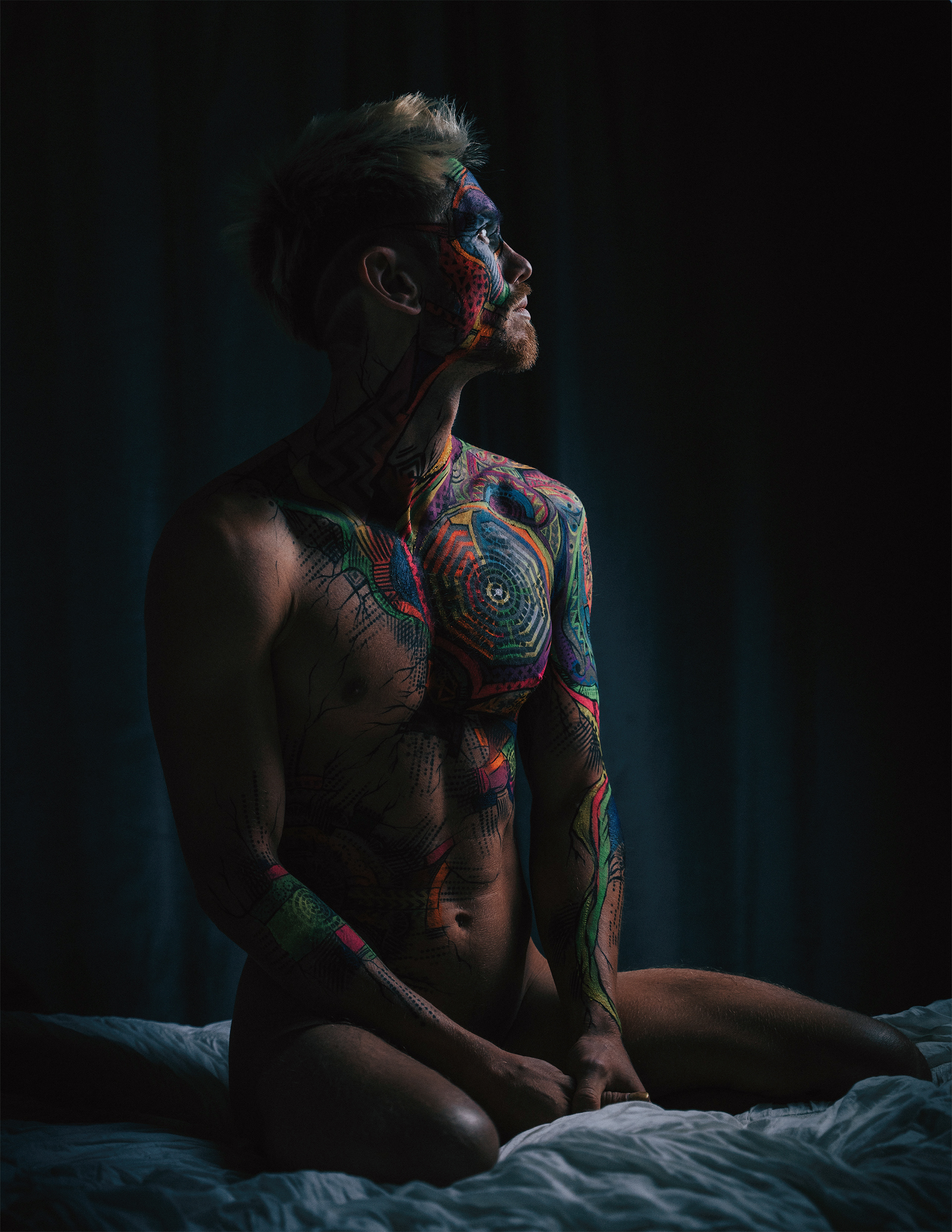 Life is like a maze in which you try to avoid the exit.
-- Roger von Oech

Photography by Happy Kihlgren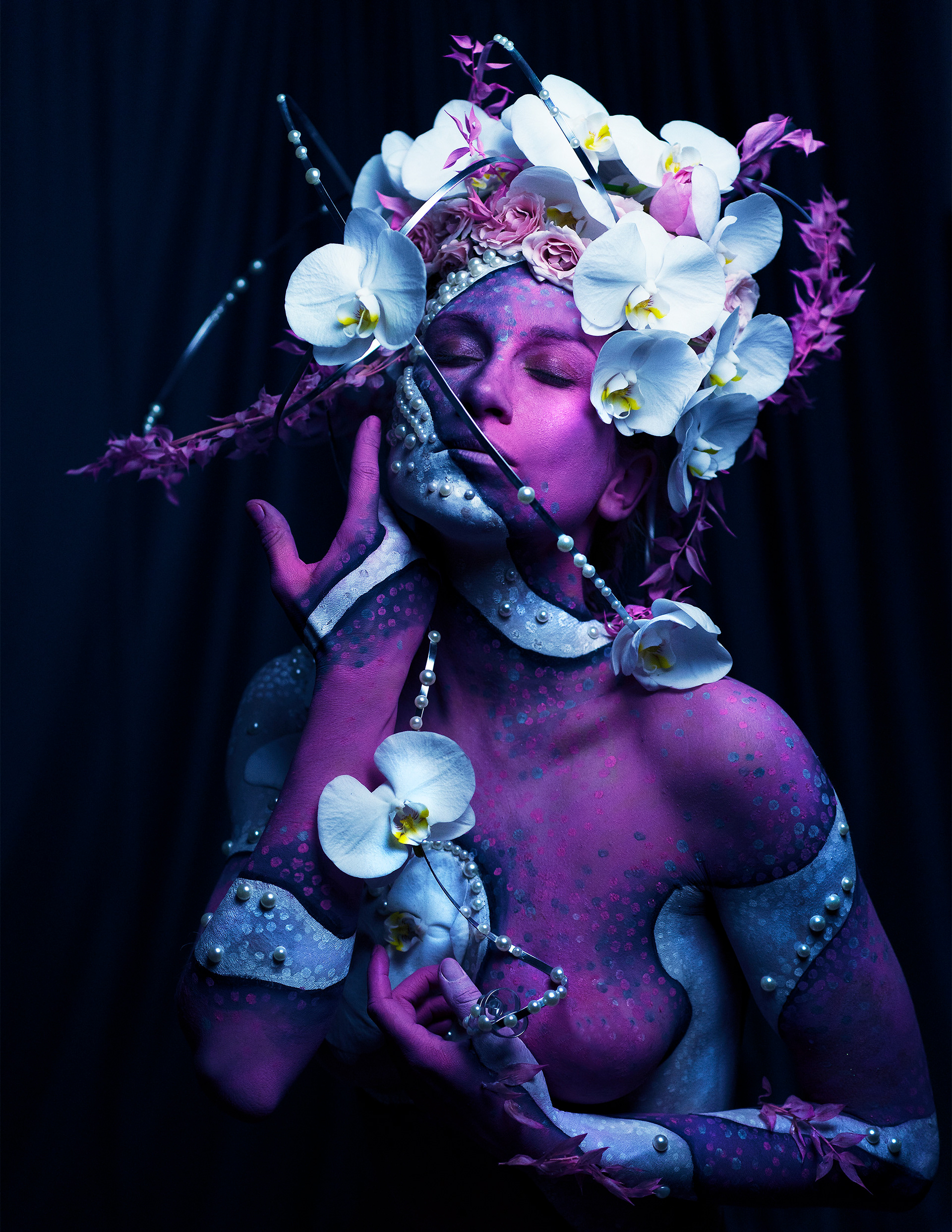 Happiness held is the seed; Happiness shared is the flower.
― John Harrigan

Photography by Happy Kihlgren 
Headpiece by Katya Fedorova